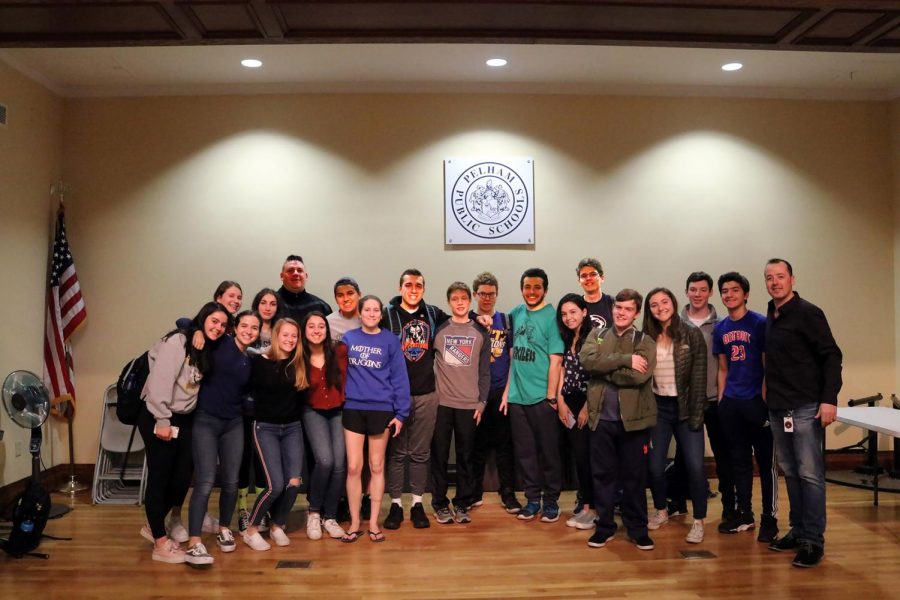 Soren Bushong
No matter the challenges that students face, they should always be given an equal chance to participate as any other student. At PMHS, real change is taking place to help expand the opportunities for Pelicans with disabilities through the realm of sports. Recently, special education teacher Mr. Solazzo created a basketball team combining special and general education players.
"The most rewarding thing I get to see is how students are kind to one another day in and day out," said Mr. Solazzo. "This is especially true when students go out of their way to be kind to students who are 'different' than them. This team just showcases that!"
The team will boast a roster of 20 players, with a separate marketing committee designated to spread the word about the team through various social media platforms. This committee will raise awareness in Pelham and the surrounding areas. The team will play local teams from John Jay, Horace Greeley, Hendrick Hudson, and Fox Lane, beginning with their opening home game versus John Jay on May 2.
Mr. Solazzo will coach alongside Mr. Beltecas, and senior Bruno Barbosa. Practices began on April 2, and there are still slots open for any interested players, who should contact one of the coaches for more information. In order to join, one cannot currently participate in a spring sport, and cannot have previously participated in JV or varsity basketball.