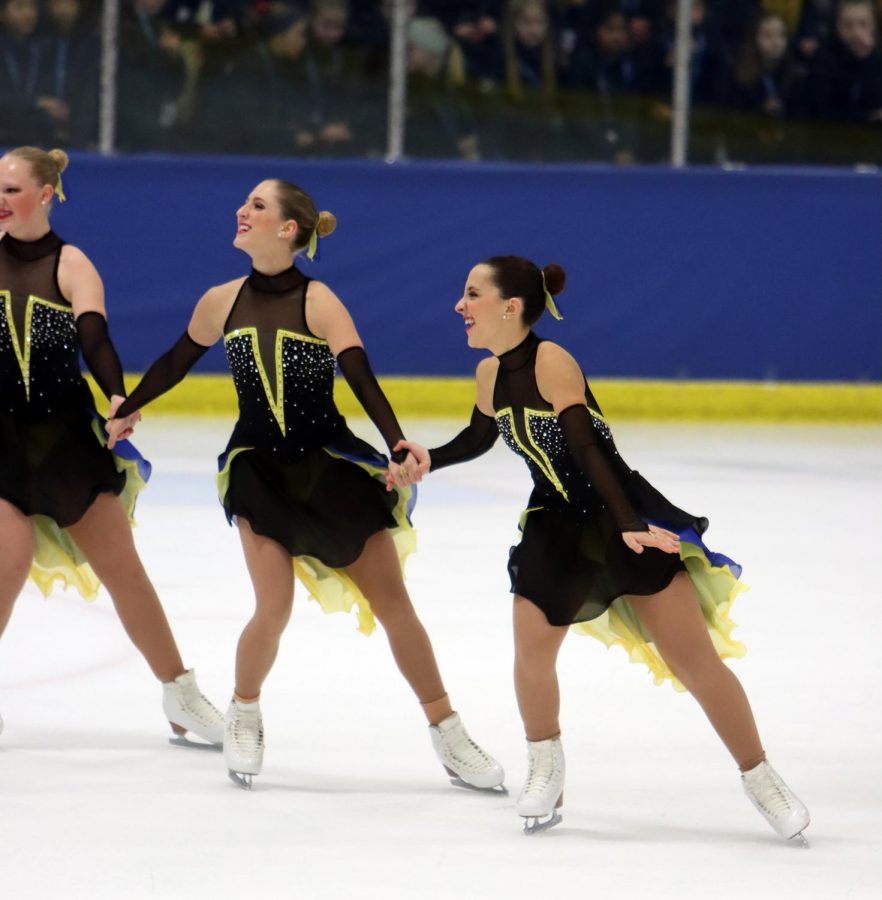 courtesy of Jenna Reynolds
A local synchronized skating team, featuring Pelham junior Jenna Reynolds, rang in the new year by making history. Team Image Junior Line, a synchronized skating team, traveled to Zagreb, Croatia from January 13 to 15 to compete as Team USA in the 2020 Zagreb Snowflakes Skating Competition coached by Cindy Kim.
The team came in third place at the competition, scoring 103.12 points in the long program and 58.88 in the short, with a total competition score of 162. This score is the highest they have ever received, but hope to push themselves even further.
The team consists of girls ranging in age from 14 to 19, and hail from New York, Pennsylvania, New Jersey, and Connecticut. Reynolds has been skating on the team for five years and hopes to skate in college.
Synchronized skating is a team sport in which 20 skaters perform two, four-minute programs while doing spins, lifts, turns, and complicated footwork all "connected" to each other and all in sync. It uses the same judging system as Olympic single and pair figure skating.
"Croatia was a really great opportunity for both me and my teammates because by wearing 'USA' in big letters on our backs, it brought us all together more than before. I am so proud of  how hard we worked to have our team introduced as the representatives for the United States of America. It was insane to hear people chant 'USA' wherever we walked. If I could do it again, I would do it in a heartbeat," Reynolds said.
At the end of February, the team will head to the 2020 Synchronized Skating National Championships in Rhode Island to compete for a national title.