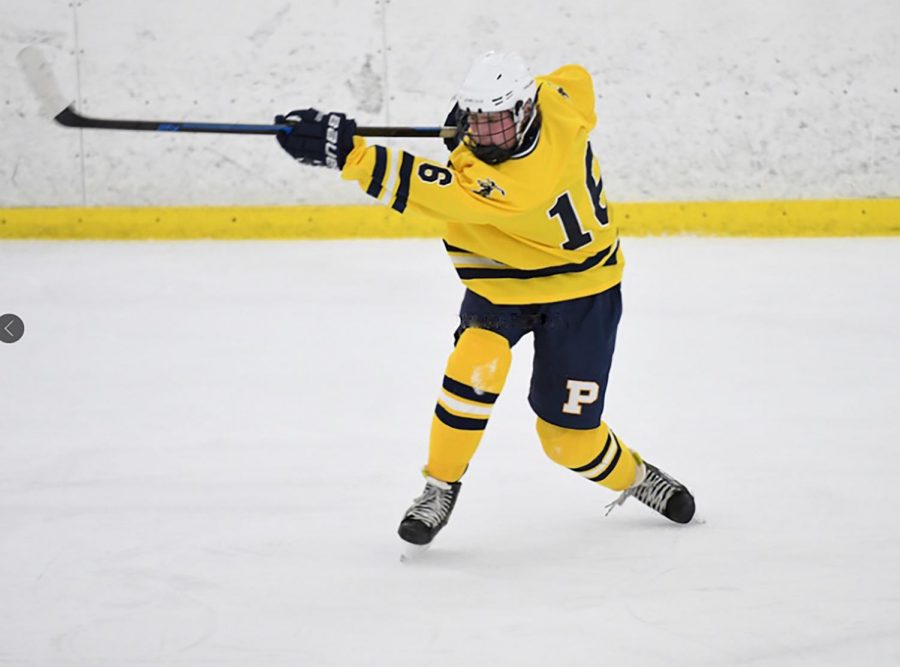 Courtesy of Nic Shotkoski
Senior forward Nic Shotkoski is a competitor. Playing on the varsity hockey team since his sophomore year, his talent has steadily grown over his past three seasons. Captain Shotkoski, although he averages two penalties a game, has had 13 goals and 12 assists this season, averaging 1.6 points a game. The varsity ice hockey team currently has a record of 6-8-2 and is steadily preparing for a tough playoff run to a section title.
"This team is really special. We have a good young group that has really helped us make our mark in the state. Although we have an under .500 record, we are pushing for a qualifying spot in the playoffs. I think that we have enough pieces to make a strong statement throughout the rest of the regular season and the playoffs. I am really trying to push the team because now I realize how fast the season goes by and I want to leave my mark on the organization with a section title and hopefully a trip back to Buffalo," Shotkoski said.
"He is a very strong leader and a forward who can put the puck in the back of the net. He also plays a very solid defensive game which adds to the team," head coach Ed Witz said.