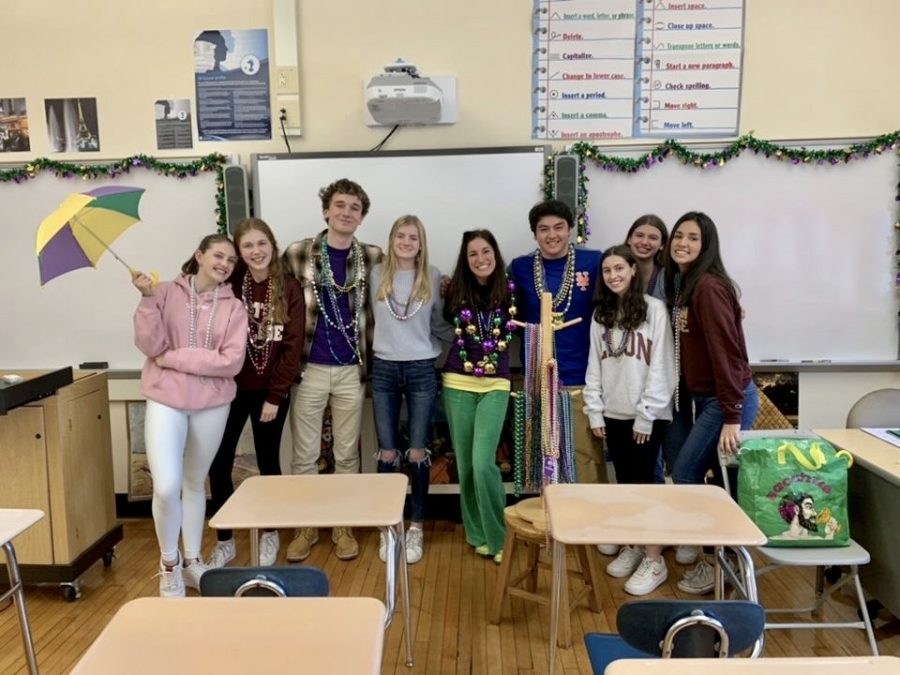 Courtesy of Ms. Livaditis
To celebrate Mardi Gras 2020, the French club delivered "Mardi Grams" and sold stickers to les étudiants. The Grams were a cheerful way to spread excitement about the holiday. The stickers, designed by senior Silda Neza, sold for two dollars apiece.
Mrs. Livaditis, the club advisor, said, "The Mardi Grams fundraiser was to purchase beads and a Mardi Gram message to be delivered to your teachers and friends during the school day on Mardi Gras. French Club members noticed that the sales were not as high as last year, so we decided to order the stickers. In any case, now that the French club has money, next year we will distribute beads without having to purchase them so that all students can have beads throughout the school day." 
Laissez les bons temps rouler — "let the good times roll"!