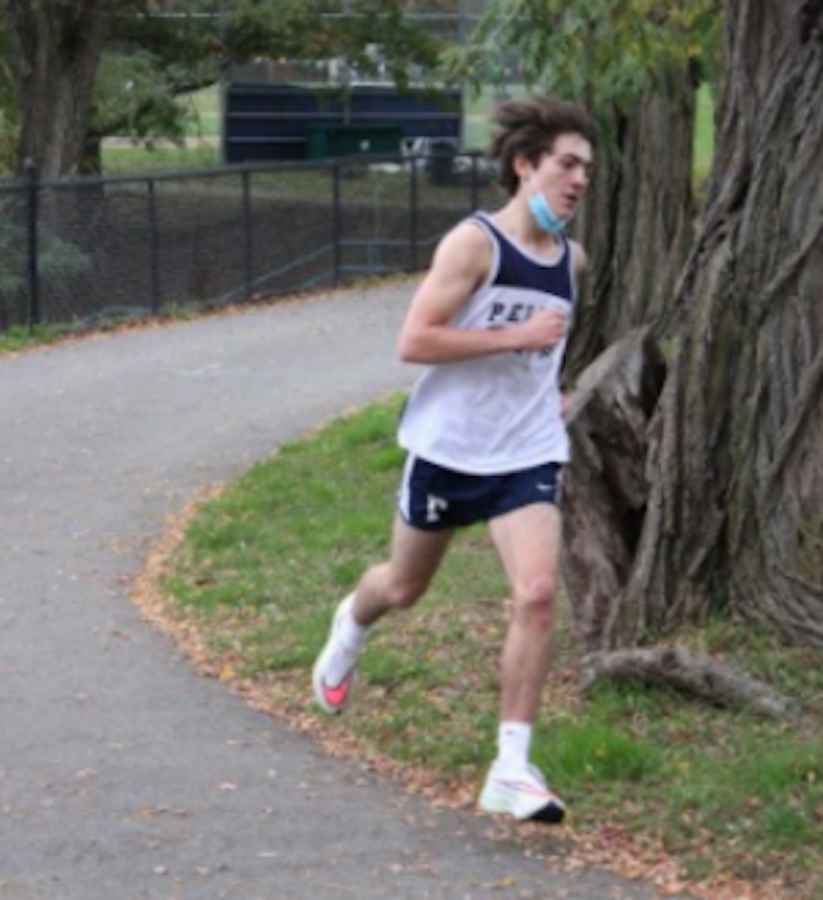 Courtesy of Mr. Marcotulio
This season, junior Stephen Liaskos has proven himself to be one of the strongest runners on the Boys Cross Country team. In the four meets that he ran in this year, he won all four races, which earned him the spot of male athlete of the issue.Liaskos has been a varsity runner for the cross country team since his freshman year. His breakout meet occurred last season during the Westchester county championship meet. In that race, he placed 33rd out of 237 total runners, a huge feat for an underclassmen. Liaskos battled injuries at the beginning of last season but was able to show his true talent in the postseason meets towards the end of the year. 
With an undefeated season so far, Liaskos' most impressive race came in a meet against league rivals Rye and Eastchester. Liaskos led from the very beginning to the end and won with a time of 15:30 for the 2.9 miles course, almost 10 full seconds faster than the second-place winner. 
"From the beginning of last year, our goal has been to win leagues and beat Rye," Liaskos said. Additionally, he states, " Our captains both this year and last year worked hard to bring the team together, and I think that we have a really solid team this year. My goal is to not only win the league meet as a team, but I want to individually win the race as well and remain undefeated this season." 
Unfortunately, the Boys Cross Country team came up just short of the team league title, however, Liaskos was able to take the individual title. He ran the 5 kilometer course in 16:55, which was his first time breaking 17 minutes in the event. The Cross Country team has one final meet on November 21st and will look to compete for a chance to win the regional championship.