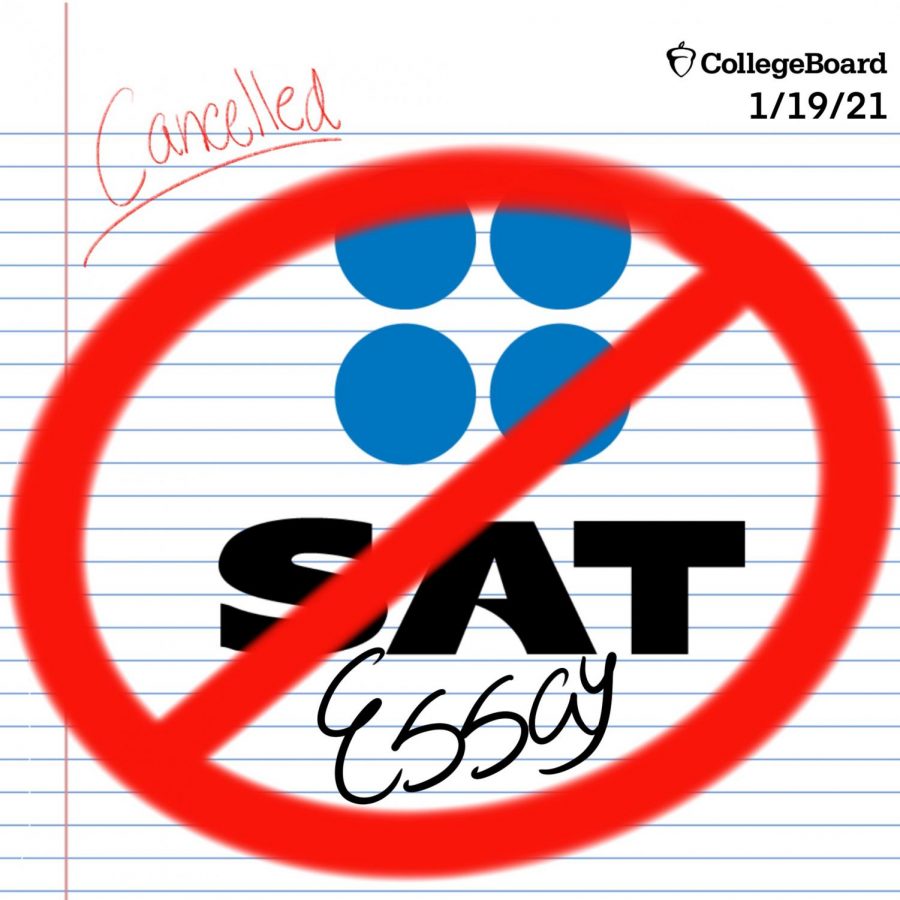 Graphic by Jack Tirsch
On January 19, The College Board announced that the SAT optional essay and SAT Subject Tests will no longer be administered. The College Board's website classifies these changes as "reducing and simplifying demands on students." According to the College Board, essays will be phased out in the US this year; the last test with the essay being given in June of 2021. The subject tests that are usually given in June also will not be administered, and are being stopped effective immediately. The College Board has also announced that students who have signed up for subject tests in June will be refunded and their registrations will automatically be cancelled. Some wonder if this signals the beginning of the end for the SAT test.
"The pandemic accelerated a process already underway at the College Board to reduce and simplify demands on students," a College Board press release said.
The subject tests, which covered specific subjects and were 60 minute tests scored on a scale of 800, received less and less attention every year. In past years only a few colleges, including Georgetown University, University of California Berkeley, Yale University, and a few select others had recommended that students submit the subject tests when applying. Georgetown usually suggested that students submit three of the SAT subject tests, with most students taking them across subject matters. However, with so few colleges placing importance on the SAT subject tests, along with the significant overlap in content with the AP tests given at the same time of year, the College Board decided to stop eliminate the tests. Originally, the subject tests were ways for low income students, students of color, and students who went to schools that did not offer AP classes to show their knowledge of specific subject matters to show to colleges. Due to the increased availability of AP however, the subject tests are no longer very necessary. 
The optional essay, which many students usually choose to take at the end of their SAT, is also being phased out this year. In past years, colleges have not put a large emphasis on the essay, and many do not require it. The College Board recognizes this, and that there are many other ways for students to show their proficiency in writing, whether that be in English classes in school, supplemental writing in the application process, or students' personal essays. Students who are registered to take the SAT with essay in the spring can cancel the essay component any time, and free of charge.