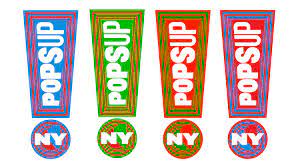 After over a year of being shut down, Broadway theaters will start "pop ups" across New York following Governor Cuomo's reopening guidelines. Theaters have been closed since March 12, 2020 and will finally reopen after more than one year on April 2, 2021. 
The Music Box Theater, where the popular musical Dear Evan Hansen performed prior to the shut-down,  is one of the first theaters to pledge its reopening along with the 300 artistic pop-ups which will be available in-person over the next 100 days. NY PopsUp will include performance venues such as parks, subway platforms, skateparks and fire escapes. Additionally, in June, The Tribeca Film Festival will join the program in June to host the first ever in person film festival since last year. 
As Cuomo announced the following reopening, a string of guidelines and precautions followed allowing for a safe yet fun experience for entertainment venues. As of April 2, indoor theaters will be allowed to host 150 spectators as long as they provide a negative COVID-19 test prior to the start of the event. To enforce social distancing, a maximum capacity of 33% is added to have participants maintain 6 feet of distance. 
NY PopUps will not be scheduled in advance, so as to avoid large gatherings, and will be available for free to any attendees. Performances will later move to stages at venues such as the Shed, the Apollo Theater, Harlem Stage and LaMama with COVID-19 testing for audience members and flexible seating which will all be following guidelines. 
This is viewed by many as an optimistic sign that the re-opening of traditional Broadway shows may soon follow.