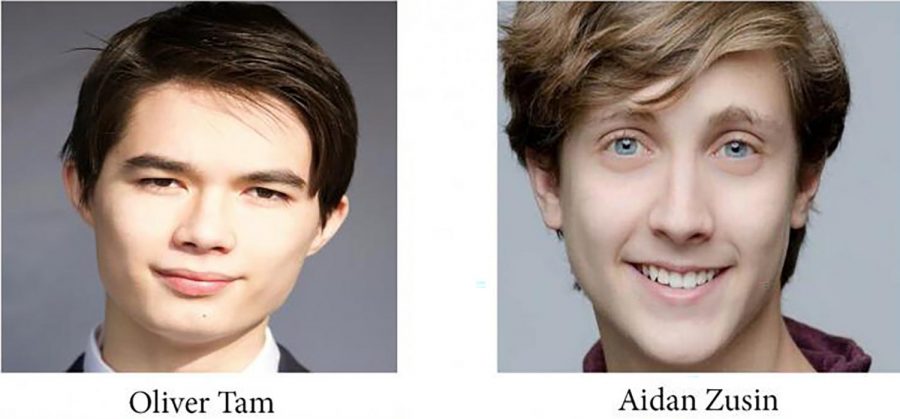 Over Memorial Day weekend, six members of the PMHS Forensics Speech team competed at the NCFL Grand National Tournament. The virtual tournament held high schools from across the country in which students who qualified at their respective states tournament were able to compete. 
The participants from PMHS were senior Georgia Conolly, junior Malia McLellan, senior Vikram Jallepalli, junior Aidan Zusin, junior Oliver Tam, and freshman Isaac Lief. 
Of those six participants, Aidan Zusin and Oliver Tam finished as semi-finalists in the Duo Interpretation category with the pair earning the rank of at 11th in the nation in this category. 
Both Tam and Zusin were thrilled with their performances over the weekend, displaying their skills and proving to be one of the best groups in the country in Duo Interpretation.
"Being among all those talented competitors was pretty amazing and it definitely helped me improve my skills by observing how the teams worked," Tam said.
He also added that he is excited to compete again next year with the hope of being able to participate in-person. 
Zusin found it challenging to perform virtually. 
"Since you weren't performing in person with your partner you had to find creative ways to make it seem like you are in the same room or use the virtual setting to your advantage. It really changed the way teams went about the tournament and how they competed, and made it extremely fun and interesting," Zusin said .
The Forensics Speech team caps off an exciting and successful season, despite the virtual format. The team had 25 students compete at the New York State Championships, one of the largest number of qualifiers since the team's first season. Team coaches, Mr. Schleifer and Mr. Beck look forward to building off of this year's success next season.