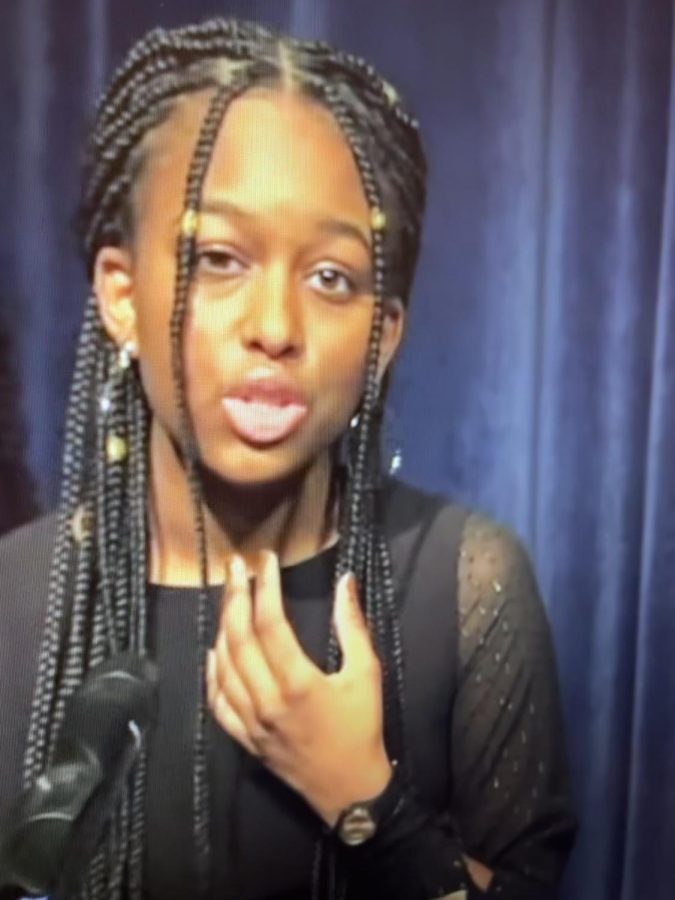 Mr. Schleifer
On February 9, PMHS held The Pelham Poetry Slam: A Tribute to Black Poets and Spoken Word Artists in celebration of Black History Month. The event took place in the auditorium at 6:30 pm. Slam Poetry is an event where poets come together to perform poetry, and is a change from the past history of poetry as a rigid and elitist form.
The event began with poets from Ars Poetica, a poetry organization, creating poems for members of the audience extemporaneously, proving their ability to write poems in a matter of minutes. Next, elementary, middle, and high school students were invited up to stage to perform poems from their favorite Black poets.
The event was organized by the Pelham Council of PTAs from each Pelham school. Two students from each school performed poems from their favorite black poets, showcasing poets such as Maya Angelou, James Baldwin, Paul Lawrence Dunbar, and Toi Derricotte.
Senior Eliana Herzog said, "The poems were amazing and really moved me. I'm so happy I went!"