EPOP: Mary Kate Boldyrev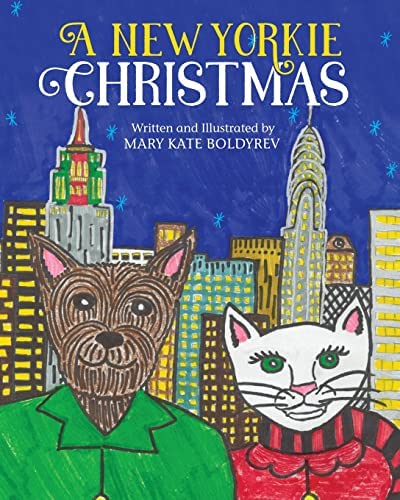 Mary Kate Boldyrev is a senior at Pelham Memorial High School and a recently published author. Boldyrev began writing her children's book, A New Yorkie Christmas, when she was 14 years old. According to Boldyrev, it to
ok her six months to write and illustrate the book. She self-published it two months later.
The inspiration for her book is her dog, Curly, who is a mixed breed of Maltese and Yorkie. To base the book off a pun, she created the title New Yorkie. Boldyrev said she has always had a love of drawing for children. This love was fueled by her younger sister, Abigail, who led her to create the book.
The book follows Hudson the Yorkie and Lola the cat as they travel around New York City during Christmas time. Yorkie and Lola's goal is to find the best place to spend Christmas in the city. They visit many famous sites such as Rockefeller Center, the 5th Avenue Displays, and the Nutcracker Ballet, all while uncovering the true meaning of Christmas.
A New Yorkie Christmas is Mary's first book, but she plans on writing many more in the future. She has always had a passion for creative writing and is already working on a few book ideas.
Mary is currently promoting her book through word of mouth. On December 2, she held an author talk at the Pelham Public Library. She also had a pop-up store on December 18 at Flour Power Bakery. She hopes that A New Yorkie Christmas will spark joy inside of everyone who reads it.
To aspiring young authors, Bold
yrev says, "Pursue your creative ideas with consistency and perseverance."