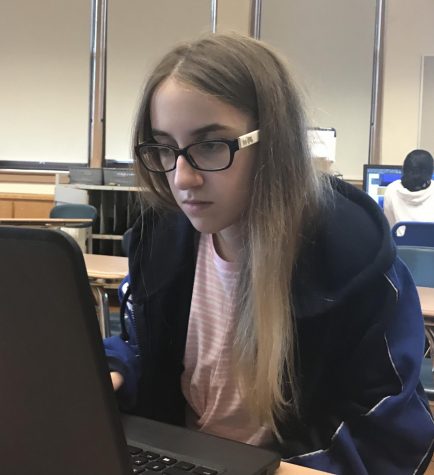 Amanda Mattesi is a sophomore at PMHS, joining
The Pel Mel
for the first time this year. She loves to write and her favorite subject in school is English. She is also interested in art and graphic design and hopes to apply those skills to the paper.
"At first I thought I might be interested in journalism as a career, but I also just really like writing. I am into art as well and was thinking I could do something with graphic design and editing," she said.
During her free time, Amanda enjoys talking to her friends and playing video games.
Amanda Mattesi, Sophomore, Associate Graphics Editor
Jun 27, 2019

Opinion: Picking a Career is a "Major" Decision

(Story)

Apr 30, 2019

Overheard in the Hallway

(Story)

Apr 30, 2019

Fruit Recalled in Local Grocery Markets in Fear of Listeria Outbreak

(Story)

Jan 29, 2019

Is Gene Alteration Morally Acceptable?

(Story)

Jan 25, 2019

Overheard at PMHS

(Story)

Nov 28, 2018

GSA Raises Money for Homeless LGBT+ Youth

(Story)

Nov 28, 2018

Overheard at PMHS

(Story)