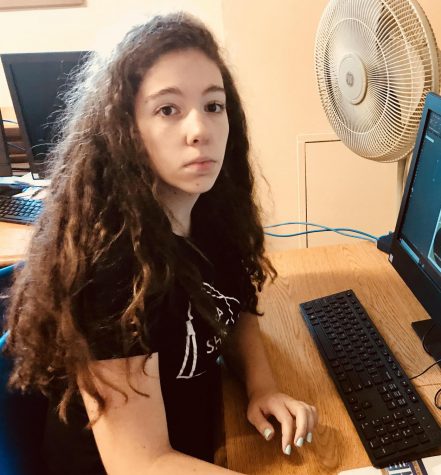 A Red Sox fan and an animal lover, Katy Hart is a senior and has been an active member of
The Pel Mel
for three years now. For the past two years, she has been a photo editor for the school newspaper.
Katy first joined
The Pel Mel
because she, "wanted to become a better writer and [has] been interested in

journalism 

since elementary school."
Not only has she been a member of the newspaper for most of her high school career, but she is also a flutist in the school band and a member of WEC and Y2Y. Katy has an older brother who is a sophomore in college, a younger sister who just started high school this year, and two dogs and two cats.
Katy Hart, Senior, Graphic Design Editor
Feb 05, 2019

JANUARY CENTERFOLD – BEST OF 2018

(Story)

Dec 20, 2018

Sleigh That Look!

(Story)

Nov 28, 2018

Opening the DOOR to Creativity

(Story)

Oct 29, 2018

October Homecoming Centerfold

(Story)

Oct 22, 2018

Former PMHS Assistant Principal Sabia Appointed Principal of Pelham Middle School

(Story)

Oct 22, 2018

Science Teacher LaRose Departs PMHS For Exciting New Experiments to Come

(Story)