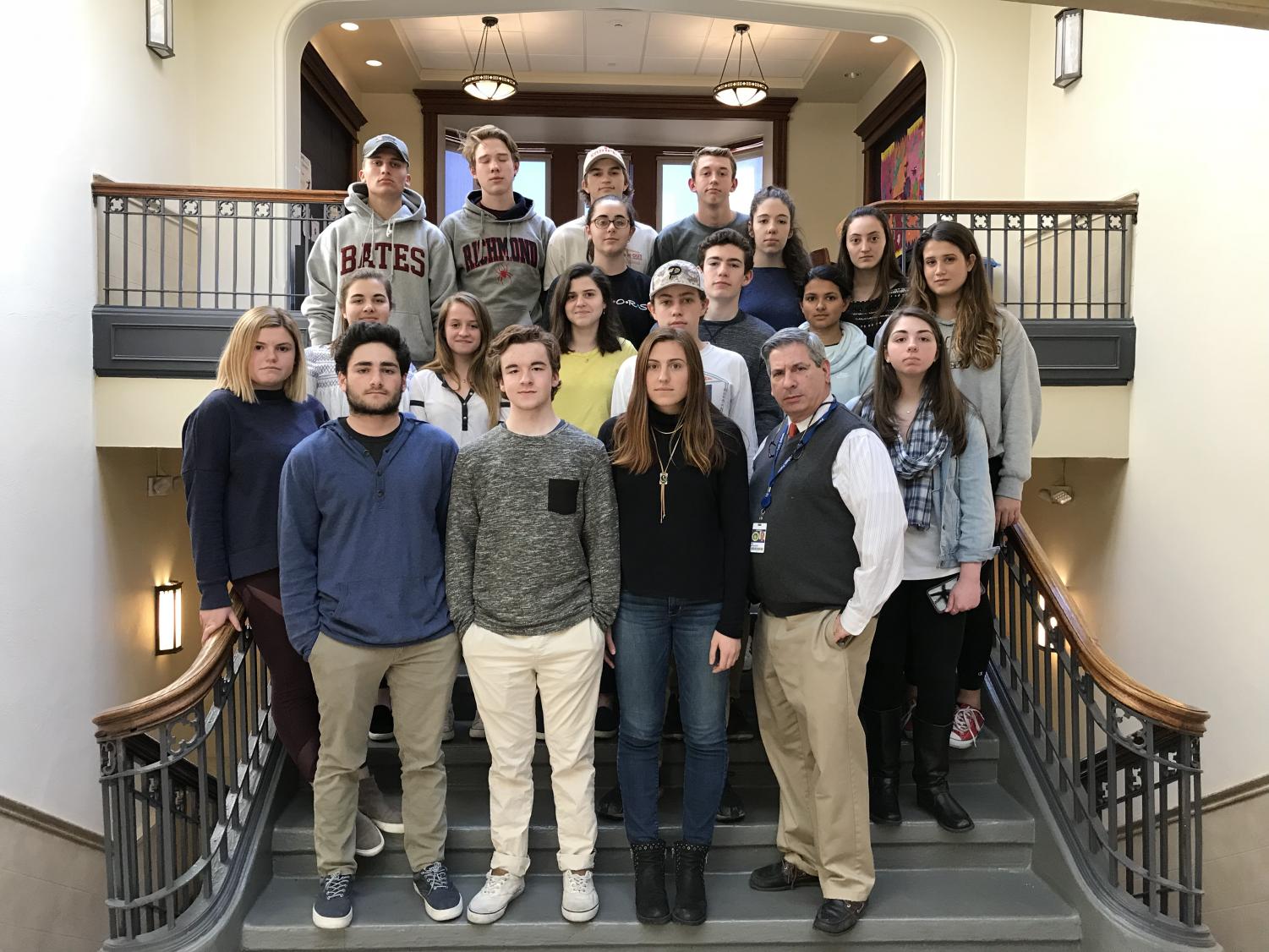 (Front row, l to r) Johnny Liesman, Gavin Woods, Charlotte Edmunds, Mr. Schleifer.
(2nd row, l to r)Lucy Edmunds, SJ O'Connor, Maeve Parmelee, Bernadette Russo, Kate Soifer, Sam Plunkett, Ben Glickman, Luca Rivera, Madison Popovic.
(Back row, l to r) Henry Morjikian, Quinn Humphrey, Lang Sorice, Dylan Nordstrom, Katy Hart, Madeline Bryce, Julia Kaplansky.
Missing from the photo: Chris Clough, Maria Comerford, Sarah Cullen, Madison DiFrisco, Nicolas Francini, Caroline Franks, Ryan Gregware, Fiona Joffroy, Zach Leonard, Cameron Montanerella, Maddy Mullaney, Camilla O'Keefe, Desmond O'Rourke, AJ Rella, Jayson Reynolds, Ella Stern, Meghan Stevens.
The Pel Mel Staff, 2017-2018