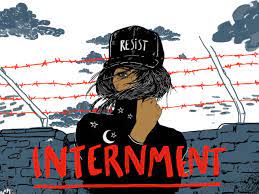 Sofia Cedeño, Features Editor, Junior
June 21, 2021 • No Comments
Internment is a young adult novel written by author Samira Ahmed about a world similar to our own, except with a highly islamophobic government. The protagonist Layla Amin and her family have been sent to the internment camp,...
AJ Vermes, Staff Reporter, Senior
June 21, 2021 • No Comments
One of the biggest concerns during the Covid-19 pandemic was if or when society will ever return back to normalcy. As the pandemic has continued for over a full calendar year,...
Pelham Memorial High School

0

May 17 / Baseball

Pelham Memorial High School

14

May 17 / Boys Lacrosse

Pelham Memorial High School

9

May 17 / Softball

Pelham Memorial High School

35

Apr 10 / Football

Pelham Memorial High School

14

Apr 3 / Football