EPOP-Pelham's Number One Pelican: Shea Humphrey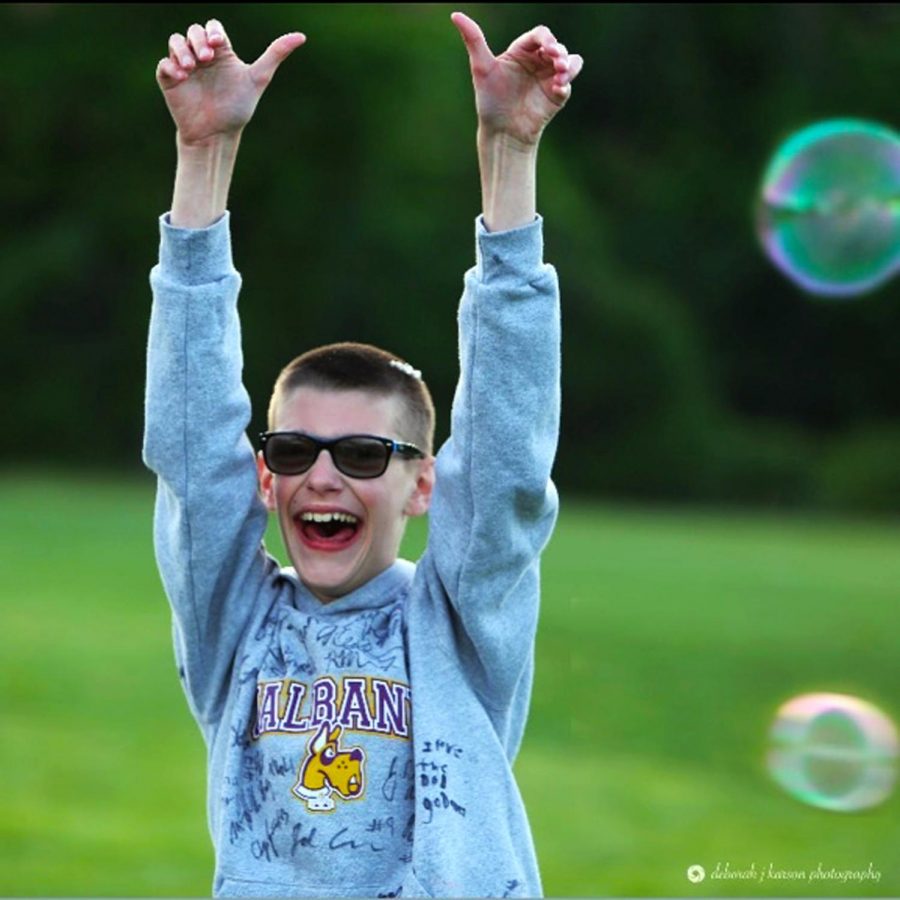 Caroline Franks, Senior, Features Editor
March 16, 2018
Known as Pelham's #1 sports fan, Shea Humphrey is the perfect example of a Pelican, and he doesn't even go to a Pelham school. Shea has lived in Pelham for fourteen years, attending Colonial Elementary school for two years and then Prospect Elementary School for another year. Now, Shea goes to The Children's Academy in New York City where he thrives in all of his courses of study, and his Pelican pride is still stronger than ever.
Over the Christmas vacation, Shea underwent nine hours of surgery and six separate operations to correct the bone placement in his feet. With this surgery, Shea will be able to walk with a more upright posture and his toes will no longer curl under his feet which was making every step painful. While the surgery kept him away from the sports stands for several weeks, Shea's undeniable support and love for the many PMHS sports teams hasn't let the casts get in the way of his passion for Pelham.
To repay Shea for all of the support he's given PMHS in its many ventures, a Facebook group named We Love You, Shea was created to cheer on and support Shea through this time. There were many creative
contributions to the page that allowed Shea to accompany students and adults through their daily routines via video. Friends and neighbors contributed to a meal train and constant visitors made the long hours in bed bearable for Shea.
In no time, Shea will be able to take on so many more adventures and enjoy the things he loves. From walking to the bakery every Saturday morning to jumping up and down in excitement in the fan section, Shea is going to be able to do it all.
Shea has always been an avid supporter of Pelhams' basketball, soccer, football and lacrosse teams, and every season brings a new sport for Shea to cheer on. He is a definite role model for all PMHS students. It's always important to remember that each and every student should be cheered on, whether they perform on a stage or a field. Shea is a true example of someone who supports all, as he attends school concerts and plays as well as sporting events.
Varsity football, track, and lacrosse player, senior Tony Terraciano said, "Shea is everyone's favorite pelican. The community of Pelham is happier when Shea shines his smile for everyone. Everyone can learn something from his amazing attitude."