Male Athlete of the Issue
Danny Friedman: Boys Basketball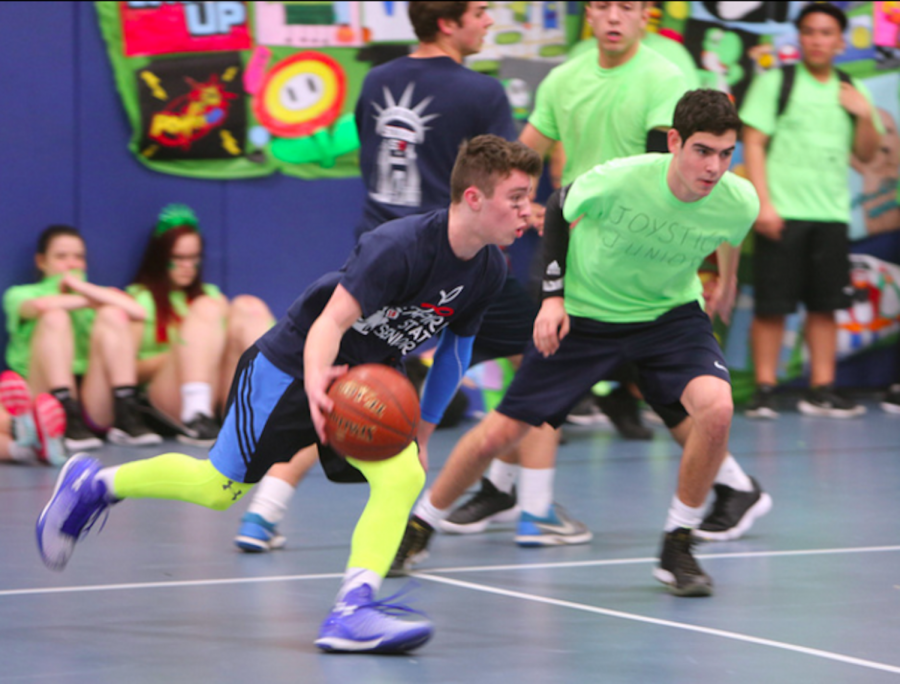 SJ O'Connor, Co-News Editor, Sophomore
March 26, 2018
In his third and final PMHS varsity basketball season, senior Danny Friedman showcased his impressive skills on the court throughout the season. Friedman is the starting point guard for the team, scoring 206 total points this season, or an average of 10.8 points per game. This year he evolved into a shooter to be feared, but retained the dangerous ball handling skills he's had from the start. As the sole captain, he also helped lead his team to a 12-10 season.
Friedman has also played travel and AAU basketball since fourth grade, playing for the same team since 7th grade. He was awarded the MVP of the Irvington tournament earlier this year, won divisionals in 2014, and was the winning point guard at St. Raymond's invitational camp.
"Not only has Danny really grown as a basketball player this season, but he has grown as a leader as well, where he wasn't really called upon to do that in years past because we had a lot of older players. The team has taken on his personality, and I see that as a reason why we have been more successful than people thought we would be this year," said Mr. Finegan, the coach of the Pelham Boys Varsity Basketball Team.
Friedman started playing basketball in third grade because his brother introduced him to the sport, and continued because he fell in love with the game as the competition level grew. He plans to play Division 3 college basketball next year.
Consistently exhibiting excellent effort and skill during his varsity basketball seasons, Friedman made the perfect fit for the male athlete of the issue.