WEC Lights the Way For Education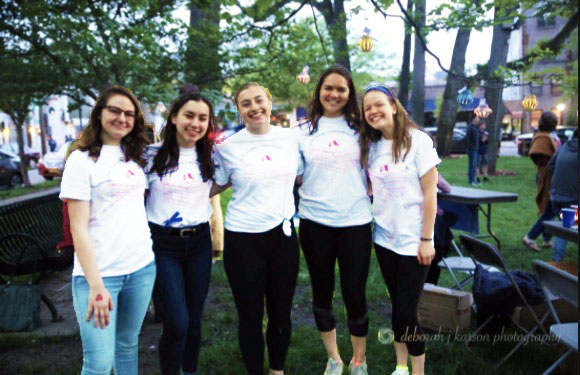 Educating women leads to innumerable positive goods for the future of society. On May 18, the Women's Empowerment Club (WEC), advised by Ms. Wasnetsky and led by president Jillian Harrison, a senior, hosted their third annual Lights for Learning event at the Pelham Gazebo. The event helps to send girls in sub-saharan Africa to school through the organization Camfed. Camfed is an international non-profit organization tackling poverty and inequality by supporting the education of marginalized girls and empowering young women to step up as leaders for change. In the past, WEC has raised enough money to send four girls to school.
The night was filled with performances from PMHS students, including senior Anais Leon-Kelly, sophomores Stephen Tahbaz and Izzy Anderson, and the band Peak Foliage. Students also took part in other activities, such as face painting and temporary tattoos.
Funds were raised through the club's sale of lanterns, which were handmade from old soda cans and painted by members of WEC. Stickers boasting the slogan, "Property of a feminist," and other WEC merchandise were also sold.
Outgoing club president Jillian Harrison said, "After an especially active year of fundraising and community engagement, I hope that WEC will continue to thrive and expand. I hope that the club will maintain successful initiatives such as the bathroom baskets and Lights for Learning while exploring new avenues of empowering women our own communities and beyond."