PMHS Track Team Sends 7 to State Qualifiers; Rivera Places 6th in State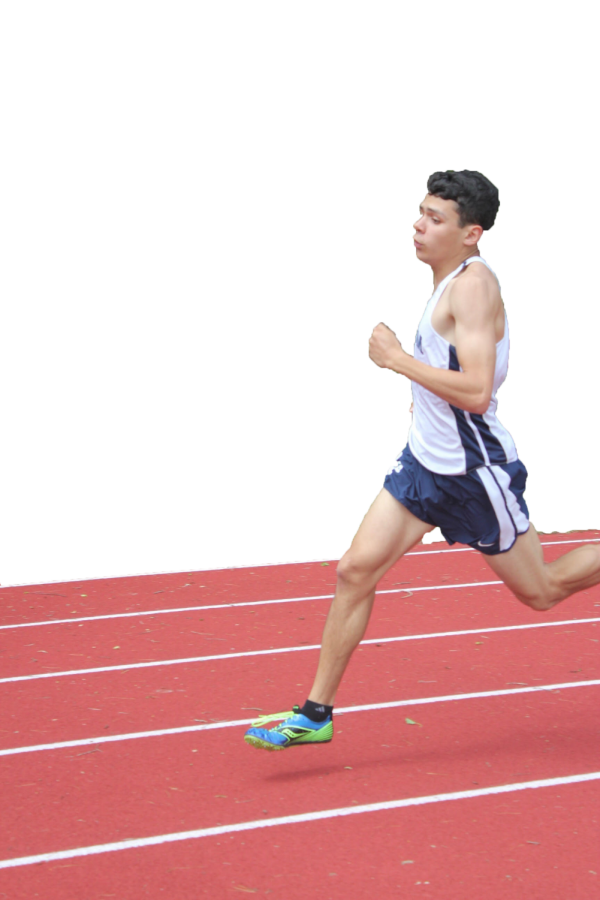 The track team's season lasted longer than any other PMHS team, stretching until the penultimate day of school. In his final track meet as a Pelican, senior Mateo Rivera went out in style, as he was the only Pelican to move on to the state final on June 8. Rivera finished his race in 10th place, as he ran the 400 meter dash in an excellent time of 49.69 seconds. This time was enough to earn him a ranking of 6th place in the state Rivera's impressive performance brought his total number of track points up to 204, placing him fifth in PMHS school history.
This capped off yet another successful season of track at PMHS, as the team seems to only improve each year. Other standouts this season and at the state qualifiers included senior Lorenzo Bertuccioli in the long and triple jump, junior Peyton Rees as a shot put and discus, junior Ella Stern as a high jumper, as well as freshman Zoe Winburn in the long and high jumps and the 4 by 400 meter relay. Although these four athletes didn't qualify for the state championship, making it to the qualifiers is a feat in itself. This year, the team was led by coaches Mr. Marcotullio and Mr. Kopstein.
Bertuccioli ended his track career with 272 points, placing him third out of all Pelicans who have ever ran on the varsity team. Points are given out based on how well each athlete performs in every meet. The impressive performances were well appreciated by the team's coaches.
.
I would definitely consider this season a success because we set around six or seven school records and we are in Section 1, which means that getting into states is actually harder than states itself, so to see our athletes make it as far as they did it is quite an accomplishment," said Coach Kopstein. "I think this is not only a great thing for our program but also a great thing for our individual athletes. I'm so happy for Mateo but I'm even more glad for Pelham because we deserve state titles."
Mateo ended his prolific track career by being named the Athlete of the Year by the Pelham Booster Club at the annual senior sports awards. Ironically, he was not in attendance because he was competing at the State Championship. The booster club votes on one male and one female a year to win this prestigious award every year.
Of his final season as a pelican, Mateo said, "Overall, states was a really great experience. I got the chance to run against the top three 400 meter runners in the state. The support I received was unreal: members of the Pelham track team Face Timed in to watch me run, my mother cancelled her work schedule so she could cheer me on, and I received a plethora of encouraging messages from my friends and teammates. So although I ultimately didn't walk away from this competition with a medal, the whole experience still left me feeling like a champion."