Athletes of the Issue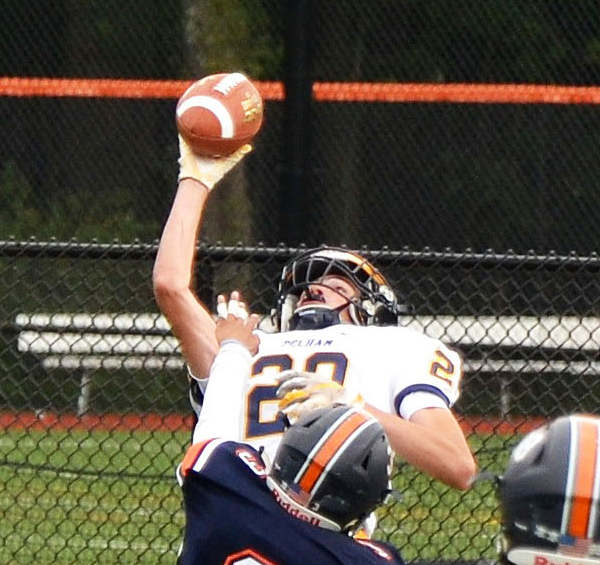 HARRY RAVITZ
As the fall sports season winds down, it's clear that senior wide receiver Harry Ravitz lit it up on the field. This is Harry's second season on the varsity team. This year, the team's first in Section 1 after moving up from the Yonkers League, the Pelicans racked up its first winning record since 2011 in Section 1. The team boasted a strong record of 6-2 due in large part to Ravitz' strong performance on the field.
One of Ravitz' personal highlights was against Briarcliff, a team that they lost to last year. Harry caught 3 touchdowns and 2 interceptions, helping lead the game.
"I think the reason the team has been so successful this year is because of the team chemistry. We really bonded over the preseason which led to a positive vibe heading into the regular season. We really practiced hard which is why I think we did so well in Section 1," Ravitz said. Overall, he has had six touchdowns and 493 receiving yards for the season.
Coach Viggiano said, "The team is very close this year because of players like Harry. Not only is Harry a great athlete, he also leads by example showing up to practice everyday and working hard. He plays through pain and injuries and sets a great example for the entire program from the top down."