Traffic Bridge Construction Nearly Completed Over the Hutchinson River Parkway
The New York Department of Transportation (NYDOT) initiated a necessary construction project to replace the East 3rd Street Hutchinson River Parkway Bridge in Pelham and Mount Vernon. The previously standing structure was built over 90 years ago, and had begun to deteriorate due to scour (the removal of sediment such as sand and gravel). The Hutchinson River Parkway carries over 100,000 vehicles daily, so the NYDOT felt it important to properly restore the bridge to safety in such a way that would improve transportation across it, and impede travel as little as possible. As a part of this effort, during construction, a temporary bridge was set up adjacent to the previous structure, in order to allow movement across the Hutchinson River Parkway to continue.
Another aim of this large undertaking was to alleviate the pressing problem of flooding. Currently, the Hutchinson River floods into the parkway approximately once every five years. The overflow of water obstructs movement and creates dangerous conditions for drivers, causing major traffic and congestion. During construction, the 12,000-foot long section of the parkway was elevated above the future flood level in an effort to thwart this issue.
Bidding for this construction job opened in March of 2017, and was awarded to EE Cruz & Company in July of that year. Contractor Design-Build was awarded $69,818,200 to replace the bridge by April of 2019. Heavy construction, however, was finished much earlier, in the last week of December. Clean-up work, including landscaping, still needs to be finished and will resume in the spring.
The NYDOT made a great effort to start the construction project with inclusive and meaningful outreach by holding public meetings in Pelham and Mount Vernon. Additionally, more than 39,000 postcards were mailed to affected residents in both communities, and print and digital advertisements about the project were posted.
B.R.I.D.G.E. Coordinator, Mrs. Connolly, travels over the East 3rd Street Bridge every morning on her commute to PMHS and consequently, was affected by this project.
"When the bridge was still undergoing heavy construction, some of my drives became a lot longer. On certain mornings it would take me ten extra minutes to get over the temporary bridge. I understand that the bridge needed to be replaced though, and now my commute is pretty quick again!" Connolly said.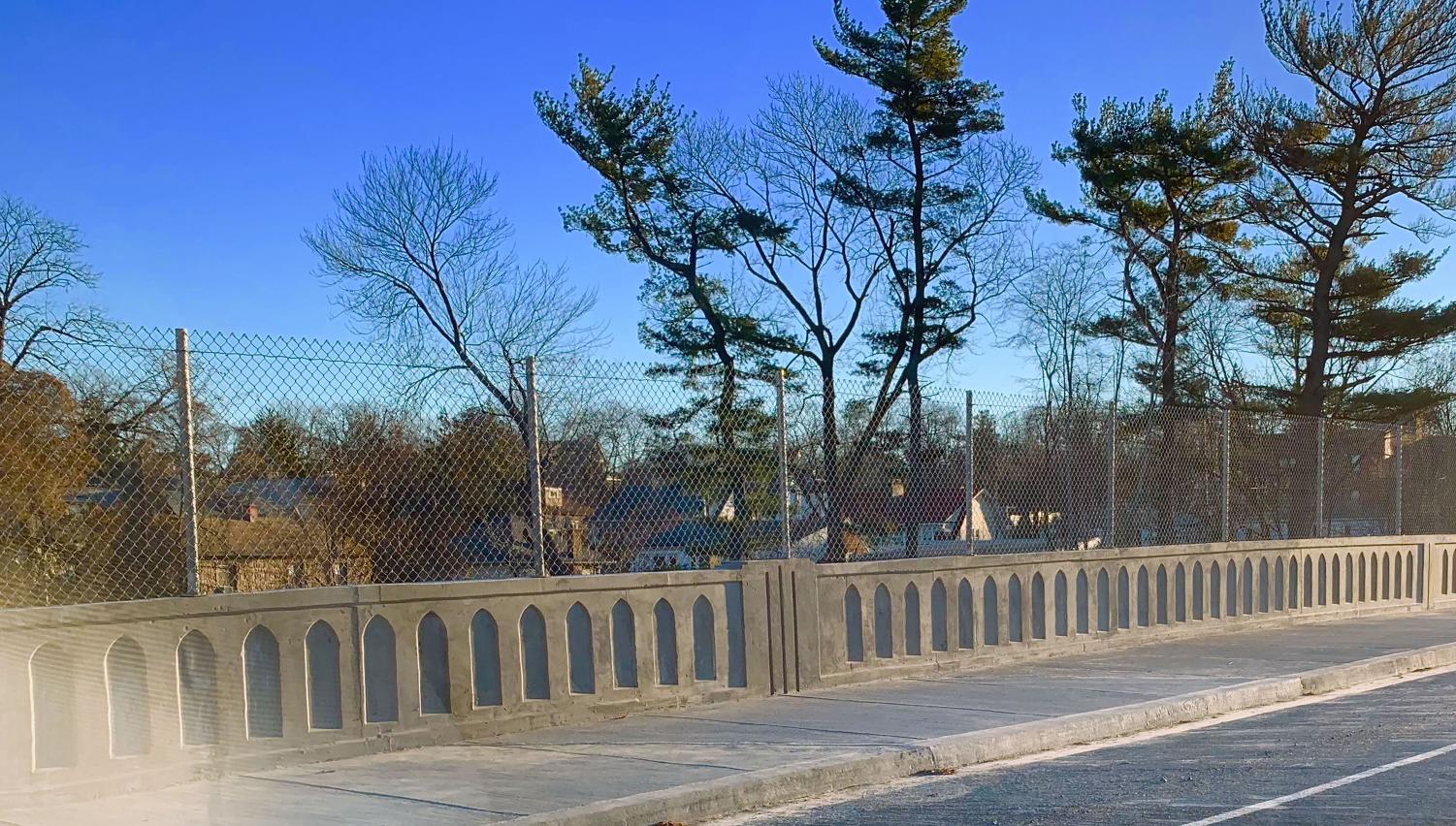 Though the greater Pelham community was forced to endure varied inconveniences during the weeks of the bridge's replacement, everyone can now reap the benefits of a safer, much more stable, brand-new bridge.