Girls Basketball Wins 2nd Annual Holiday Basketball Tournament; Boys Take 3rd Place
For the second year in a row, the Pelham Memorial High School varsity basketball teams held a holiday tournament over December break in which they hosted other teams who traveled to play against one another in the Pelican nest. Both the boys and the girls teams held separate events, inviting three other teams to compete. Each team played two games. John Jay-Cross River, Blind Brook, and Gorton high schools participated in the boys' tournament, while teams from Fox Lane, Poughkeepsie, and Maria Regina competed in the girls' event.
The girls varsity team opened up the tournament with a decisive defeat against Poughkeepsie. In their second game, the Pelicans played Maria Regina and defeated them to win the tournament. Senior Meredith Kuster led the team with 19 points and 11 rebounds. Named Most Valuable Player of the Tournament, Kuster's dominant performance helped the girls to win this game and take the tournament trophy. Lauren Kuster was also commended for her performance, and named to the All-Tournament Team, after 8 points in the first game and 7 points in the second game.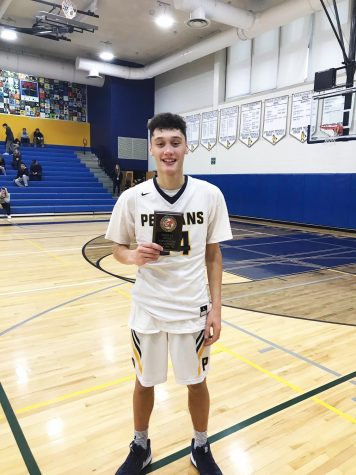 The boys varsity basketball team lost to John Jay in the opening round of their tournament. However, the Pelicans bounced back with a win in the second game for third place, beating Gorton 68-50. Sophomore Carlo Volpe was named to the All-Tournament Team after key efforts in both games.
After encouraging results in the holiday tournament, both Pelican teams look to continue their strong performances in the upcoming league games and the eventual sectional playoffs.