SPRING PREVIEW: Boys Lacrosse
Boys Team Aims to Go on the Attack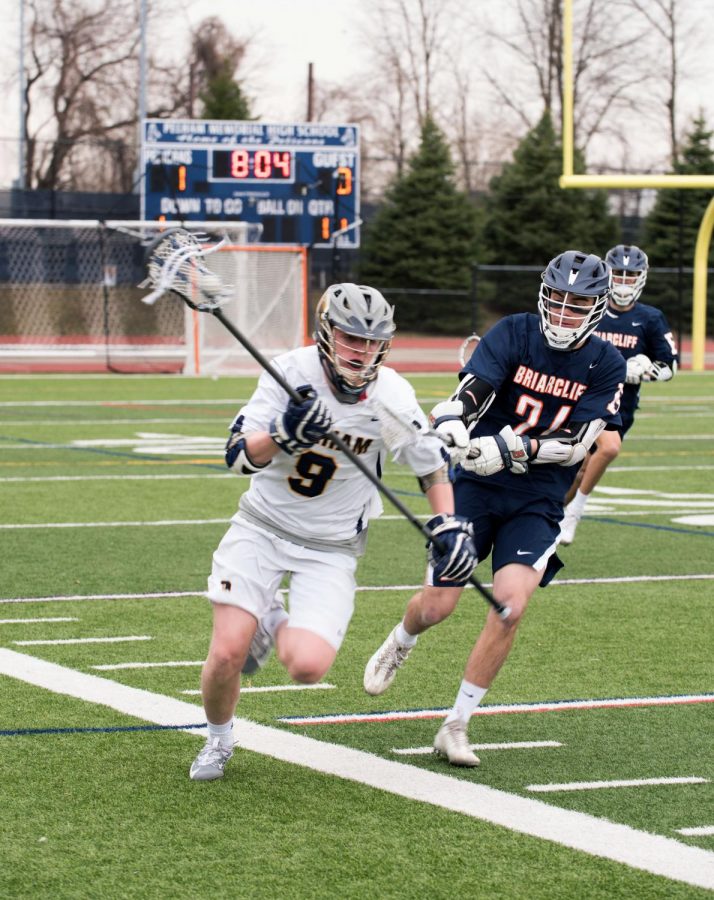 By Zach Leonard, Senior, Sports Editor
May 6, 2019
After a monumental season which included league, section, and regional championships, as well as an appearance at the state semifinals, the boys varsity lacrosse team is looking to build on these impressive feats. The boys spent their off-season training before school and practiced twice a week at A-Game Sports Facility in an effort to duplicate their historic 2018 run for the 2019 season.
"Our season got off to a rough start, but we look forward to working hard and winning more as the season goes on," senior captain Grey Allen said. "Our team hopes to return to the section championship again this year."
The Pelicans have a record of 1-5, after picking up a key 13-11 win over Westlake. With several marquee players on the roster, the boys will look to follow up on last year's glory with another deep run this season.