In Loving Memory of Ms. G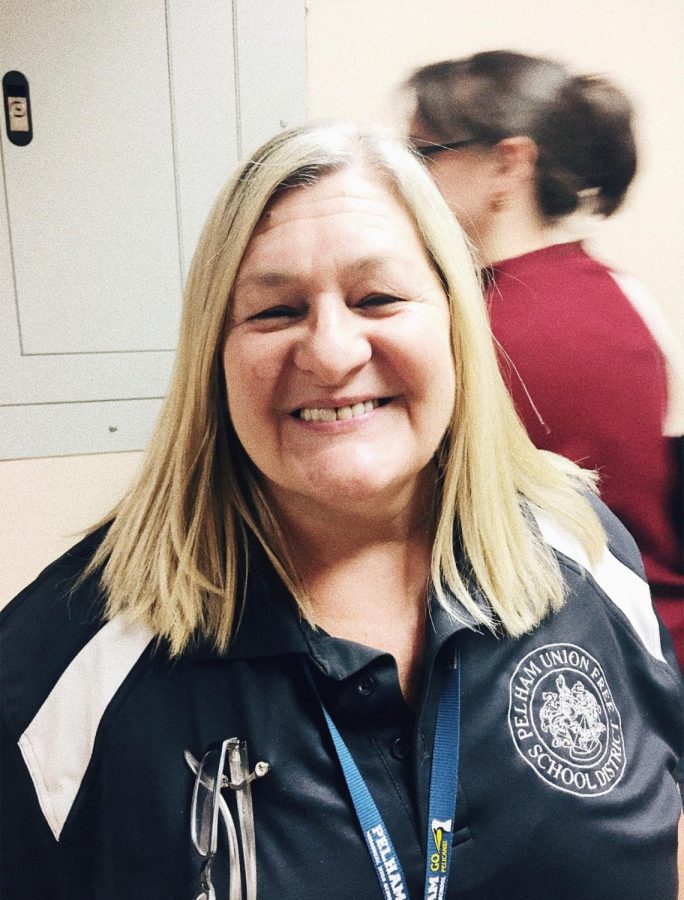 Lena Massaregli, Senior, Staff Reporter
June 26, 2019
Lisa Gialanella, commonly known as Ms. G to students at PMHS, passed away on the morning of June 3. Earlier this year, Ms. G  suffered from a stroke and was unable to return to work until later this winter, recovering at Burke Rehabilitation Hospital in White Plains, NY.
Ms. G was a part of the school district for seven years, starting at Colonial Elementary School, where she worked from 2012 to 2014. Soon after her arrival at PMHS, she became an intricate part of the school's loving atmosphere. Ms. G always knew how to make everyone smile, even on the toughest days. She was constantly there for the students and loved to laugh with anyone who stopped by the library to see her. In fact, the Class of 2018 selected her for the School Spirit Award.
"Ms. G was like another mother to me," alumnus Russell Mazzaro said. "Everyone who knew Ms. G knew how much she loved her hockey boys. She was like a cheerleader for them and they could do no wrong in her eyes. No matter what they did, they could never get in trouble with G."
Caroline Franks, Class of 2018, said, "One day, I walked into Ms. G's room and announced that I was craving a Reese's Peanut Butter Cup. I hadn't even noticed a reaction from Ms. G. The following week, I was sitting next to her at her desk as she whispered in my ear, 'Don't tell anyone, but I have a surprise for you!' Next thing I knew, she pulled out a Reese's Peanut Butter Cup from her drawer. That's the kind of person she was — always listening and finding a way to make someone smile."
Going to see Ms. G in the library was always a joy. She would talk to anyone about anything. She was always there to give advice to the kids that needed it and wanted to know how everyone was doing.
"When I first heard the news, the first memory that came to mind was me walking home in the pouring rain and Ms. G handing me her umbrella because her walk was shorter than mine. It spoke for her character. She will be truly missed," 2017 graduate Messiah Morency said.
Ms. G was truly one of the people who made PMHS unique. Her loss is a loss for the school and the community.
Her colleague of five years, Ms. Clapp said, "Having Mrs. G as a colleague was a lot of fun. She was a very loving and giving person. She used to love riding the bus with the girls swim team, and always tried to record the girls' races on her phone."
Ms. G's absence has and will continue to be felt greatly by everyone at PMHS.