Science Research Students Awarded at WESEF/NYSSEF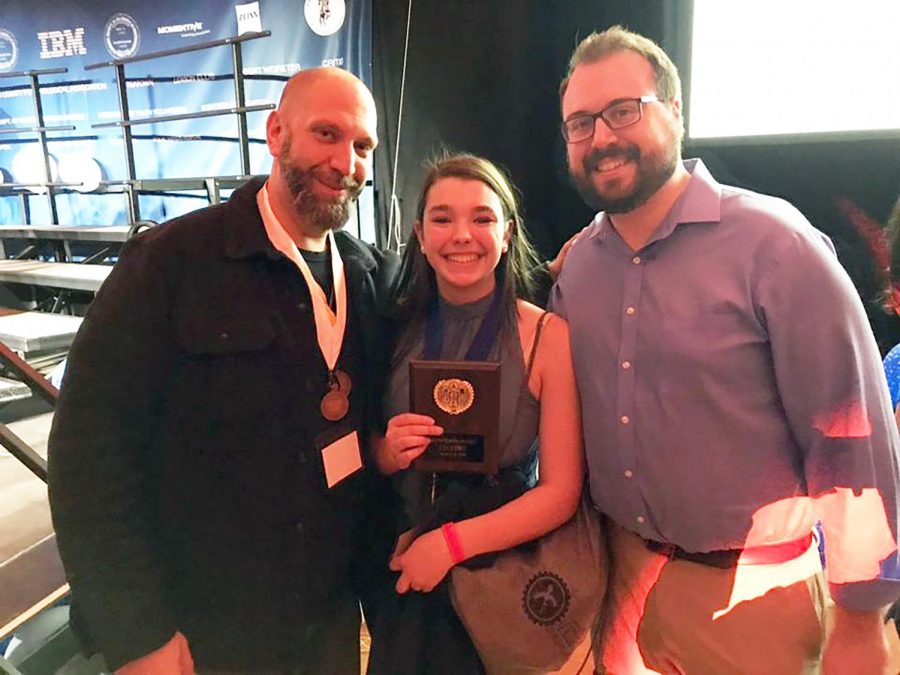 Meghan Stevens, Senior, Staff Reporter
June 27, 2019
The PMHS Science Research program claimed a variety of awards at the Westchester Science & Engineering Fair (WESEF) held on March 16 at Sleepy Hollow High School. This year, the competition had record attendance with over 650 students competing, and 448 awards given, including 1st-4th place category awards, special awards, and grand awards.
In a highly selective process, senior Francesca Di Cristofano qualified to compete at the New York State Science & Engineering Fair, where she then advanced onto the International Science & Engineering Fair, held in Pheonix, Arizona.
"My road to ISEF was a challenging one, but was made up for by the experience," said Di Cristofano. "I met so many people from all over the world, was able to hear talks from amazing people like one of the original developers of CRISPR, and made many close friends. But more importantly, I got the chance to be surrounded by scientific research being conducted at unbelievably high levels. I wish I had the chance to relive it."
At WESEF, nine other students were chosen to represent the region at the International GENIUS Olympiad held at SUNY Oswego from June 17-21, including Pelham junior Isabelle Anderson for her work in Behavioral and Social Sciences. Other Pelicans also qualified for this competition, though they submitted their work outside of WESEF.
"WESEF and research as a whole is not about winning, but it's about the journey- building a project from nothing and taking your own path whether it be a classic science, or something more abstract like my research into financial education. Winning at WESEF was an honor, but it was the journey that really made me stronger as a person," Anderson said.
The Pelham Science Research program had an impressive performance across many different categories at WESEF and will continue to strive for success in competitions to come.