In Loving Memory of Mr. Roksvold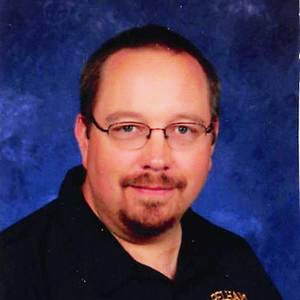 On August 2, the Pelham community was struck with the loss of beloved teacher and community member, Thomas Edward Roksvold Jr., known to many as Mr. Roks. Mr. Roksvold was raised in Pelham and attended Pelham Memorial High School. He attended SUNY Potsdam, where he received a B.A. degree in Physics with a minor in education. He went on to earn his master's degree at the New York Institute of Technology, and later began teaching Earth Science at Pelham Middle School for 23 years.
Not only was Mr. Roksvold a dedicated teacher, benevolent volunteer, and loving father, but he was also a mentor and coach to many students as well. Mr. Roksvold was head coach of the varsity golf team for several years and coach of the junior varsity football team.
"Mr. Roks meant the world to me after having him as a golf coach for five years and a football coach for two. You didn't have to know him to see the lasting impact he had on the Pelham community over the last two decades. He was a man with a big sense of humor, and always cared for each and every one of us. When I was walking off the bus feeling defeated after a section one golf tournament, Roks still managed to put a smile on my face as he told me how much he enjoyed coaching me through the years. He reminded me of all of the memories, helped me see the bigger picture in life, and showed me how one bad round of golf wouldn't matter after that day, " Pelham alumnus Kieran Gilchrist said.
Mr. Roksvold also played an integral role in the football program, working with the junior varsity players, doing so much more than just teaching them the game.
"Mr. Roks remains a huge part of the football team. There was definitely a piece missing from our family this season. He impacted everyone on the field and in the classroom, so much that we wear stickers on our helmets that say "Roks" in his honor. Roks' selflessness to everyone around him will never be forgotten," junior Carlo Volpe said.
This past August, faculty members of PMHS and PMS gathered to remember Mr. Roks outside the room where he taught for over two decades. In his memory, teachers and staff placed painted stones under a tree, a fitting symbol to remember "Roks."