Pair of PMHS Public Speakers Place at Opening Tournament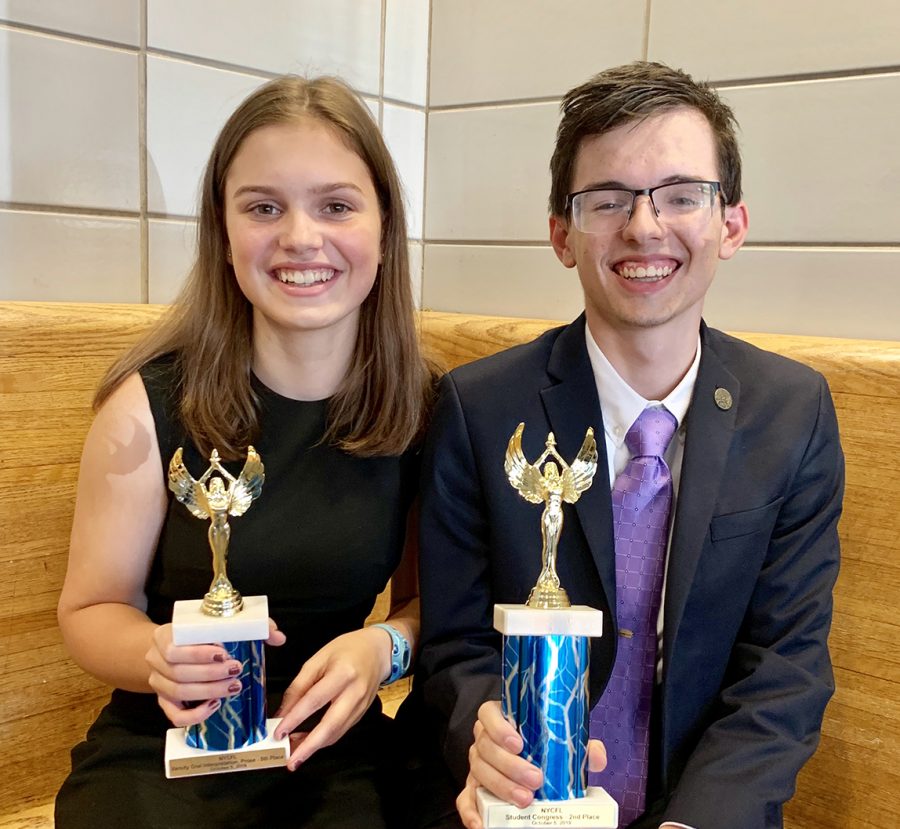 Over the weekend of October 5, the Forensics Speech team participated in their first competition of the season at Stuyvesant High School in Manhattan. The group went up against competitors from Westchester, the Bronx, Manhattan, and Connecticut. The tournament consisted of a set of three preliminary rounds, and a final, where only six to eight of the best contestants moved on. Each round is judged by an impartial arbitrator. Contestants are ranked on a scale of one to six, with one being the best, so the goal is to amass the lowest score.
From Pelham's team of competitors, senior Nick Lieggi and junior Georgia Connolly each found success in their events.
Connolly competed in Interpretation of Prose, a storytelling event where participants enact a short story as they read it aloud. Connolly chose a portion of the Memory Book by Lara Avery, which is narrative of a high school girl who has been diagnosed with a disease that causes her to lose her ability to remember the past. Connolly came in 5th.…..
Connolly said,"It was a great way to start off competing again".
Connolly made it all the way to State Championships last year.
Nick Lieggi was also triumphant. Competing in Congressional Debate, he argued legislation through two sessions of mock Senate.
"I thought after this weekend I made a decent amount of fundamental improvements on my speaking style, which benefited me greatly," Lieggi said, after placing 2nd out of a field of 40. Lieggi made it all the way to the National Championship last year.