Pel Mel Critics' Corner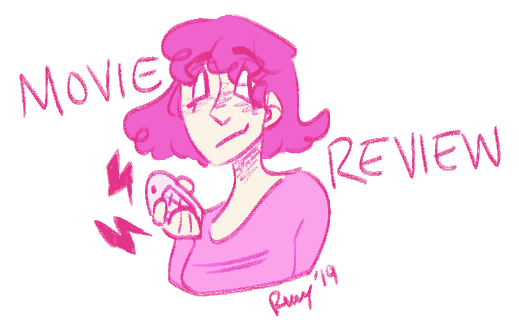 Disney fans of all ages have been anticipating the release of Frozen II, the sequel to the hugely successful predecessor, Frozen, released in 2013. The film did not disappoint, delivering not only another heartfelt story line, but a soundtrack that includes many catchy tunes, such as "Into the Unknown," "Some Things Never Change," and "All is Found." Frozen II was the answer to the many questions that audiences had after the first film's ending – how did Elsa get her powers? What really did happen to Elsa and Anna's parents?
The film begins in the kingdom of Arendelle, where original characters Anna, Kristoff, Sven, Olaf and the newly-crowned Elsa happily reside. When Elsa begins to hear the voice of a siren calling out to her, she leads her friends on a trek into an enchanted forest, across a shadowy sea, and beyond. Running tandem to this adventurous storyline are two more light-hearted ones, following Olaf as he matures and Kristoff as he attempts to find the perfect way to propose to Anna.
Frozen II was a pleasant surprise for fans of the original film, as lovable characters such as Olaf, Elsa, Ana and Kristoff returned for the sequel. New characters like Lieutenant Mattias, voiced by Sterling K. Brown, also joined the cast. With the film still revolving around the original cast of the first film, there was room for character improvement and enhancement, allowing characters like the lovable snowman Olaf and the playful reindeer Sven to play a more prominent role in the movie.
Although Frozen II has been successful in box offices thus far, the film was not necessarily needed. The sequel can be viewed as more of a response to a market demand than a standalone film. Thus, critics of the film argue that the film was made for the wrong reasons; the story of Anna and Elsa is a saga that could have ended with the first installment, so the movie is simply a way for Disney to profit off the first film's popularity and make more money. However, the sequel picks up where the original left off, creating a relatively smooth narrative that challenges this idea. Even if Frozen II was not a necessary edition to Frozen, this does not make the film any less enjoyable, especially among younger audiences. The spirit of adventure and sisterhood is just as prominent in the sequel as it was in the original, striking a chord with the generation who first watched Elsa and Anna on the big screen six years prior.
It is this audience of preteens and teenagers who will once again find themselves choking back tears and laughing out loud throughout the course of this heartwarming film. While the film may be targeted towards younger audiences, Frozen II has something for all ages, with a catchy soundtrack, hilarious one-liners, and a lovable snowman. Bring your friends and family to enjoy this sequel!