Feelin' Good in Feel Good Colony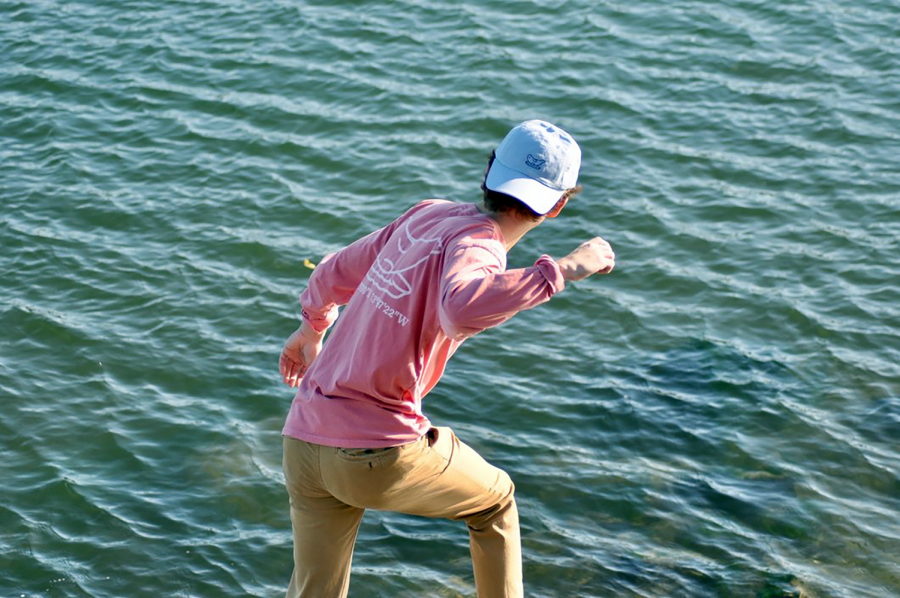 As the autumn winds down, a new line of tees from PMHS student-founded company, Feel Good Colony has come out. The company, founded in 2017, strives to promote ocean conservation. Their products are crafted using high quality and eco-friendly materials, and ten percent of their profits are donated to the Ocean Conservancy, a nonprofit that helps create policies to protect the oceans at federal and state government levels.
Feel Good Colony released their collection of long-sleeved tees over Columbus Day Weekend. Sophomore Jack Anderson, one of the brand's designers, helped out with the process.
"[The designs] usually start out with a pen and paper design done by either myself or [sophomore] Jordan Hurd. Then, if we like the way it looks I'll take the design and digitize it onto Adobe Illustrator. With that design, we make a few very similar variants with small changes such as line thickness and smaller shapes. Then out of those we pick which one looks the best," Anderson said.
Their most popular design, called the 'Navigator Collection,' was designed by former student Kyle Bhiro.
According to the owners of the company, PMHS alumni Ben Hurd and Kyle Bhiro, sales for the new collection have been successful, and the company gives credit for this to the support from the Pelham Community.
"We feel the community is a big part of our brand and what better way to show that than using PMHS students to model?" Hurd and Bhiro said.
Being a local, student-run business, Feel Good Colony uses PMHS students to model their products. Not only does this increase the support received from locals, but it is believed to increase sales. Many promotions can be found posted on various PMHS students' Instagram accounts.
PMHS senior Matt Reynolds is one of the many Pelham students to model for the company. …..
"[Modeling was] so much fun and I'm really glad I was asked to! It was super easy and I was happy to help grow the brand," Reynolds said.
With everything being student and alumni run, the Feel Good Colony is a great demonstration of the hidden talents and passions that our student body holds. Within each Pelham student there is an entrepreneur ready to emerge!