Athletes of the Issue
Daniel Johnston - Cross Country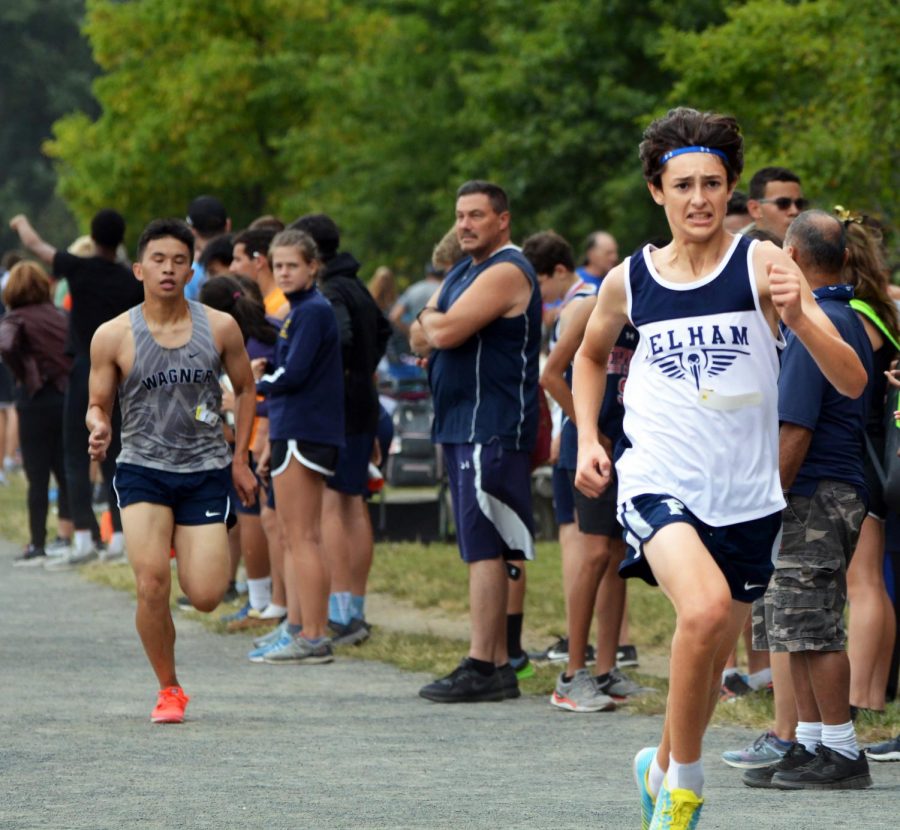 Running cross country since 8th grade, sophomore Daniel Johnston had his best season yet. Bouncing between junior varsity and varsity boys XC for his first two years on the team, this fall marked his first full varsity season. Johnston worked hard all season and was driven by his desire for success.
The team placed 2nd at Leagues, with Rye just beating them out for 1st place. However, fueled by the season's hard practices, resolve, and focus, Johnston helped the team take Rye down at counties and sectionals, where they finished 6th in Class B. At counties, Johnston ran a 17:58 in his 5k race, and finished 17th at Leagues.
"I love cross country because it is a sport where everyone can have fun and get better and at a more competitive level, it is very intense," Johnston said. So much of the team's success came from their chemistry, which Johnston says the captains helped build. He felt extremely accomplished that the team made it as far as they did. Running track this winter season and playing lacrosse this spring, Johnston has a bright athletic future.
"Daniel Johnston is one of our most experienced Cross Country runners having been on the team since the 8th grade. He had a great season helping the boy's team finish with a 5-1 dual meet record. He set personal bests for all the distances we race and grew into one of the team leaders. I am looking forward to next year's team considering we are only graduating two varsity seniors. Daniel will certainly be a big part of our success in the future," Coach Marcotullio said. Johnston hopes to see the team be League Champions in his two future seasons.