Athletes of the Issue
Catie Woods - Girls Soccer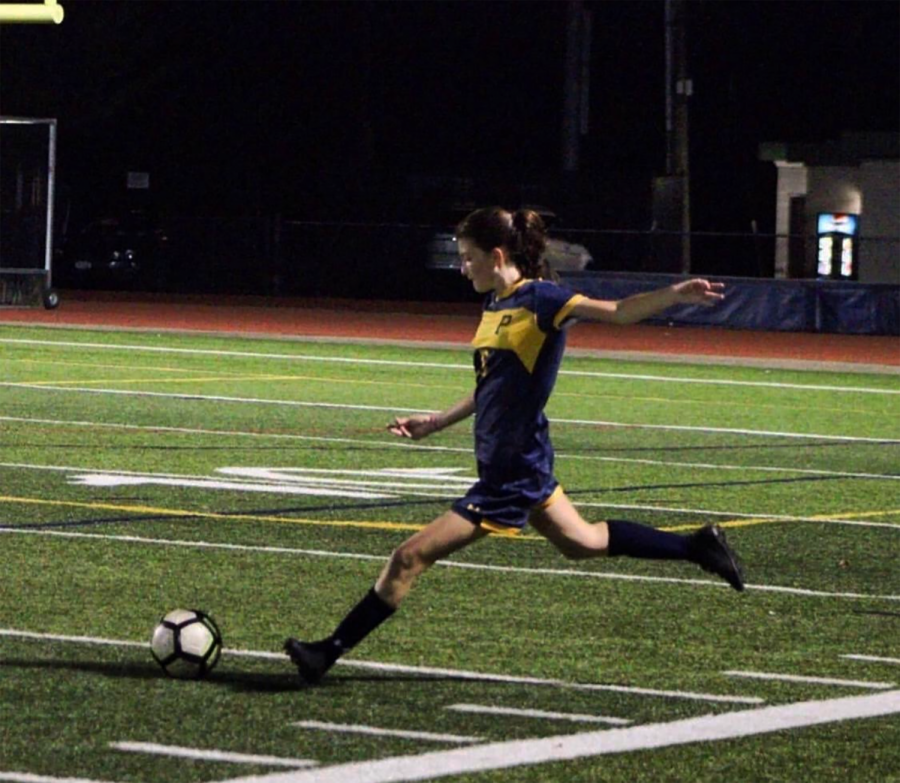 In her third season on the Pelham girls varsity soccer team (PGVS), junior Catie Woods contributed greatly to the success of her team. The team's record was 10-5-1 and they made it to the first round of the playoffs where they faced off against Clarkstown South. As a center defense, Woods helped defend her team as a dedicated and selfless player on the field.
Playing soccer since just six years old, Woods also competes on a club team called FC Westchester. To Woods, soccer isn't just a game, but a passion. Even after playing for around 10 years, each season is better than the one before.
"I think the reason for that [the team's success] was the captains, everyone on the team looked up to the captains and watching each of them fight for every second of every game influenced everyone else do the same," Woods said.
This season's success was due largely in part to the amazing team dynamic. The team called themselves the 27 best friends, after the US Women's National Team who called themselves the "23 best friends," and won the World Cup in France this summer. According to Woods, the team's regular season went much better than expected, as they beat many teams they did not expect to.
"She's an absolute stud. She is soft spoken off the field but has an innate ability to be a totally different person on the field. She plays arguably the most important and tough position on the field," Coach Solazzo said.
As a junior, Woods still has another season with PGVS. Her confidence on the field this fall helped her play one of her best seasons yet. She hopes to further her soccer career and play in college.