Field Hockey Swings Into The Playoffs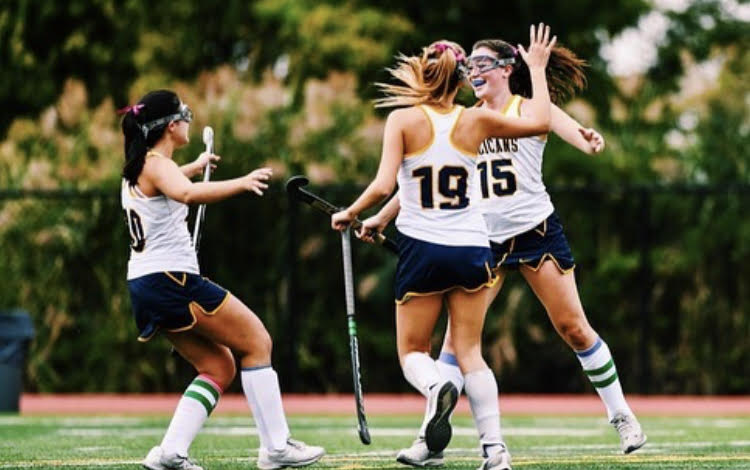 Led by Coach Randhawa Singh, senior captains Morgan Orlando and Grace Liberatore, and junior captain Jane Dunbar, the varsity field hockey team saw one of their best seasons in recent memory. They claimed the league title for the second year in a row, made it to the section semi-finals, and finished 3rd in their class. Their final record was 12-3-3, which goes to show the growth of the field hockey program in the last three years.
"My first year on the team was the first year with Coach Singh and we had a little bit of a rough start. Since then we have adjusted and been doing really well and hopefully will continue that next year," said Jane Dunbar.
The team was undefeated in their league, and also beat their long-standing rival, Rye, 2-1. Freshman goalie, Katie Prisco, led the team to seven shutouts. The team played Pearl River, who was ranked 7th in the class in the quarterfinal playoff game. In a thrilling double-overtime win, sophomore Eileen Mazzaro netted the lone goal, leading the Pelicans to a 1-0 victory. In the semi-finals, the team matched up against Somers, who placed just above them at second in the class. In a tough game, the Pelicans were defeated 6-1 at Somers High School. This has not dampened the team's determination, though.
"This year the team had a great dynamic, everyone worked really well together. We celebrated our wins and kept our heads held high when we lost," junior Molly Terraciano said.
The girls are super proud of what they accomplished this year and are eager for what next year holds.