DIY Gifts for a SO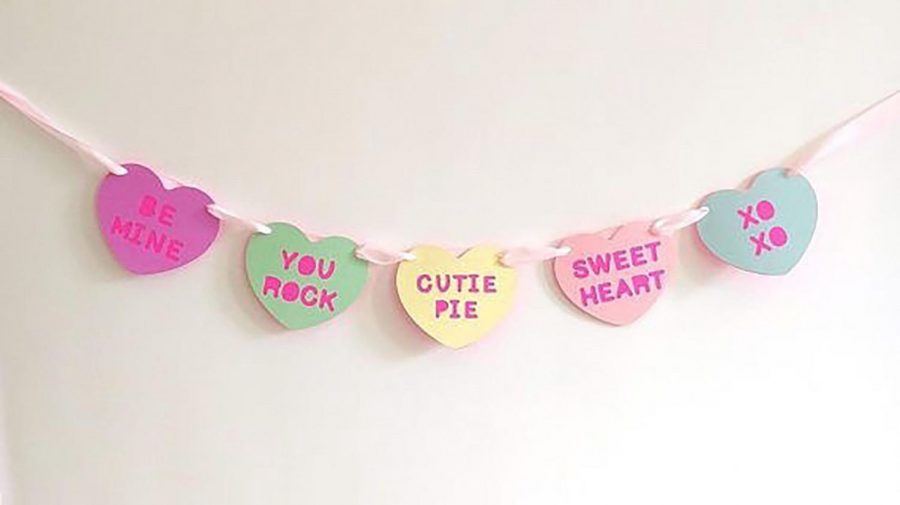 With Valentine's Day approaching fast, some of you may be wondering what to get for your significant other (S.O.) Do you buy them the most expensive thing you can find or do you just buy the heart shaped candy box? What about actually spending time and making them a gift? Even if it isn't perfect, they will appreciate the effort you put into your Do It Yourself (DIY) present.
Pom Pom Bouquet
Supplies:
Scissors
Green felt
Assorted ribbon and twine
White spray paint
Assorted color yarn
Twigs
Hot glue gun
Directions
1. Wrap yarn around three fingers between 50-75 times. Use two fingers for a smaller pom and four fingers for a larger one, and the more time you wrap the yarn, the more plush your pom pom will be.
2. Cut yarn from spool, and cut a second piece of yarn that's approximately 8 inches long.
3. Thread one end of 8-inch piece of yarn through middle finger and index finger. Pull other end of yarn piece up and over wrapped yarn.
4. Turn hand over and loosely tie the two ends of 8-inch piece of yarn. This should cinch the wrapped yarn to create a bow-tie style shape.
5. Carefully slide wrapped yarn off your fingers. Pull tied yarn as tightly as possible and double knot.
6. Use scissors to cut all loops.
7. Fluff pom to create a ball shape and conceal tie.
8. Give the pom a haircut. At this point I like to repeatedly roll the pom around in my hand, fluff it, and trim until I achieve a perfectly spherical shape.
9. Spray twigs with 3-5 coats and allow to dry.
10.Use hot glue gun to attach flower pom to top of twig.
11. Free-hand draw the shape of leaves onto a sheet of green felt and cut out.
12. Use hot glue to attach leaves to twigs
13. Cut ribbon and twine and tie stems together. Slide on name tag & gift to a special someone!
Candy Valentine's Wreath
Supplies:
Wreath form (doesn't matter the shape, but a heart would be good for the holiday)
Curling ribbon
Candy (get a variety of sizes so that you can overlap-you for sure want some small stuff to fill in the gaps)
Hot glue gun
Pins (try to get short ones with no head on them)
Scissors
Bow (make your own or buy one)
1. OK, grab your curling ribbon and curl some. Snip it into short little sections and pin them all over the wreath
2. Then get your hot glue gun and glue candy all around. Try to overlap so that the wreath form doesn't show through. Also, be careful that your glue isn't TOO hot or it will melt the candy. I heated up my glue gun then unplugged it and let it cool for one or two minutes and then used it.
3. Last, just glue your bow right at the top. If you want to hang this, pin a piece of ribbon in a loop on the back and you are all set!