Critics' Corner
Book Review: Reputation by Sara Shepard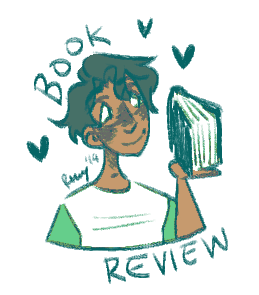 Aldrich University: a top university, at an equal caliber with the Harvards and Princetons of the world, and the main setting for this novel. Student life is successful and prestigious. Faculty live a lavish life full of galas and material items. The sweet life is good; that is until a hack puts all campus emails and information on public display. Secrets are revealed, and the course of life for those affected changes in unforeseeable ways. Author of the critically acclaimed series Pretty Little Liars, #1 New York Times  Best Selling author Sara Shepard, is back with Reputation, a book  about mystery, betrayal, and everything in between.
Written in multiple points of view, Reputation reveals more than a typical mystery book would, without actually giving the plot away- keeping the reader on their feet at all times. Every chapter is a cliffhanger, and it is up to the reader to put the pieces together and solve the big question: who murdered charming surgeon Greg Stasser?
The novel is separated into multiple points of view, from protagonist Kit Manning-Strasser, a wealthy two-time widow, to Raina, a student at Aldrich that may have secret ties to Greg. It would seem easy to get caught and confused in the thick plot, but Shepard has a way of writing that makes the multiple points easy to follow. You feel like you are living in the brains of the 6 narrators, learning new information with every turn of a page.
Every character has a story, each carrying their own baggage, accomplishments, and failures. They are all so different, yet their lives intertwine so well. I don't think I have ever read a mystery from multiple points of view that was so easy to follow. By the first introduction of each character, I quickly learned their motives, habits, and relationships with the other narrators. It was so refreshing to read a book that I didn't have to re-read to recall plot points.
The plot is invigorating, the characters are layered and dynamic- where could you go wrong?  My one issue with the novel is that due to the novel being set in modern times, Shepard uses colloquial language to give a more realistic feel to the story. However, her aggressive use of slang words is overbearing at times and appears tacky, stripping the importance and significance of the plot. The book very well could have done without it, which would have made it classier and more authentic. Not to say that incorporating modern language is a faulty decision, but Shepard's use of it is excessive. That being said, I do see where she is coming from, as the "modern, upper-class woman" is an emphasized motif in the story.
Overall, this thriller novel was an intriguing read. With every new chapter, every new sentence of dialogue, I was hooked. If you are a mystery buff, Reputation is a thrill to read.