Point/Counterpoint: Gender and the Oscars
Gender Does Play a Role in Recognizing Achievement in Hollywood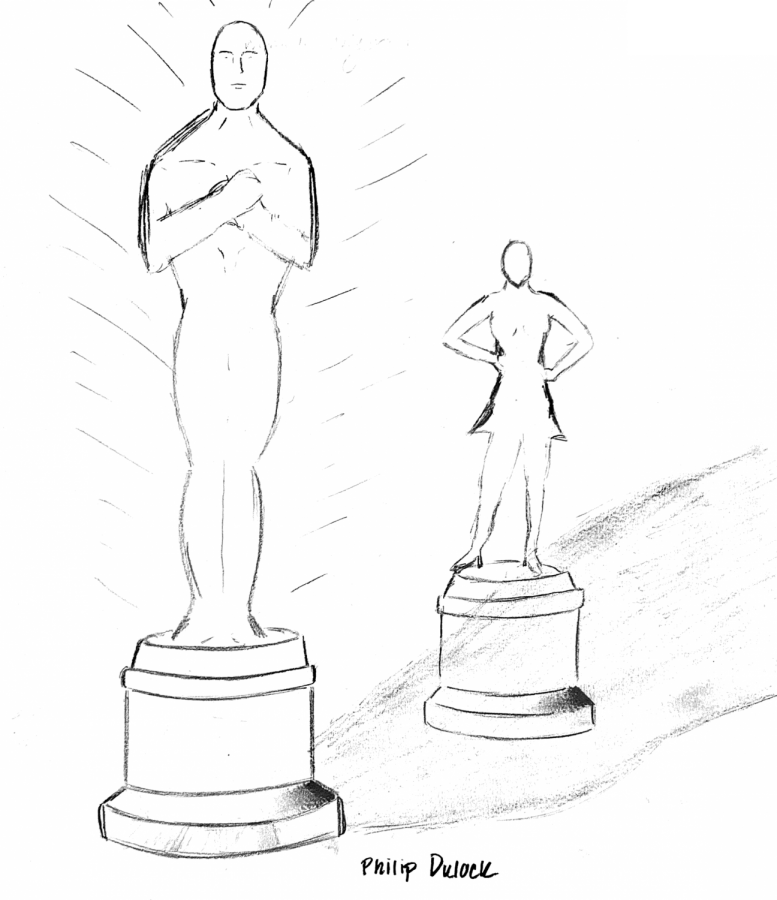 On February 9, the 92nd annual Academy Awards took place. This ceremony celebrated the best in the film industry from the past year, with awards ranging from musical score, cinematography, to the coveted best picture. One of the major categories is best director. The five directors nominated were Quentin Tarantino, Todd Phillips, Bong Joon-Ho, Martin Scorsese, and Sam Mendes. These men directed Once Upon a Time… in Hollywood, Joker, Parasite, The Irishman, and 1917 respectively. Unsurprisingly, none of the nominees were a woman, given the gender bias that exists in Hollywood. But then, the award that recognizes achievement is, after all, an imposing golden man, bearing a man's name. Between the wage gap that exists and the #metoo movement that began with Hollywood women acknowledging their experiences with sexual assault by their superiors, being a female in Hollywood has never been a more tenuous.
The main complaint was the absence of a nomination for Greta Gerwig's Little Women. Little Women was nominated for Best Picture, Best Actress for Saoirse Ronan, Best Supporting Actress for Florence Pugh, and Best Original Music Score. So why no nomination for Gerwig? Maybe it is because the Academy has always treated female directors poorly… if they have acknowledged them at all. Only five women have ever been nominated for Best Director at the Academy Awards, and just one, Kathryn Bigelow (director of The Hurt Locker, which came out in 2008), is the only female director to win the award in the ceremony's 92-year history.
Despite women's growing success, few have been recognized for their work. According to a study by the Annenberg Inclusion Initiative at the University of Southern California, women made up 10.6 percent of directors of the top movies last year, more than double the percentage in 2018.
Little Women debuted on December 25, 2019 and met massive success at the box office, raking in $146.6 million worldwide. On Rotten Tomatoes, the film holds an approval rating of 95 percent based on 351 reviews, with an audience polled by CinemaScore givingthe film an average grade of "A–" on an A+ to F scale. Additionally, it was chosen by the American Film Institute and Time magazine as one of the top 10 films of 2019. But the film did not direct itself.
Little Women, critically acclaimed and nominated for four Academy awards, should have received a nod for director Gerwig. This blatant omission just goes to demonstrate Hollywood's long-standing sexist practices.