Science Olympiad Team Ranks 3rd at Regional Championship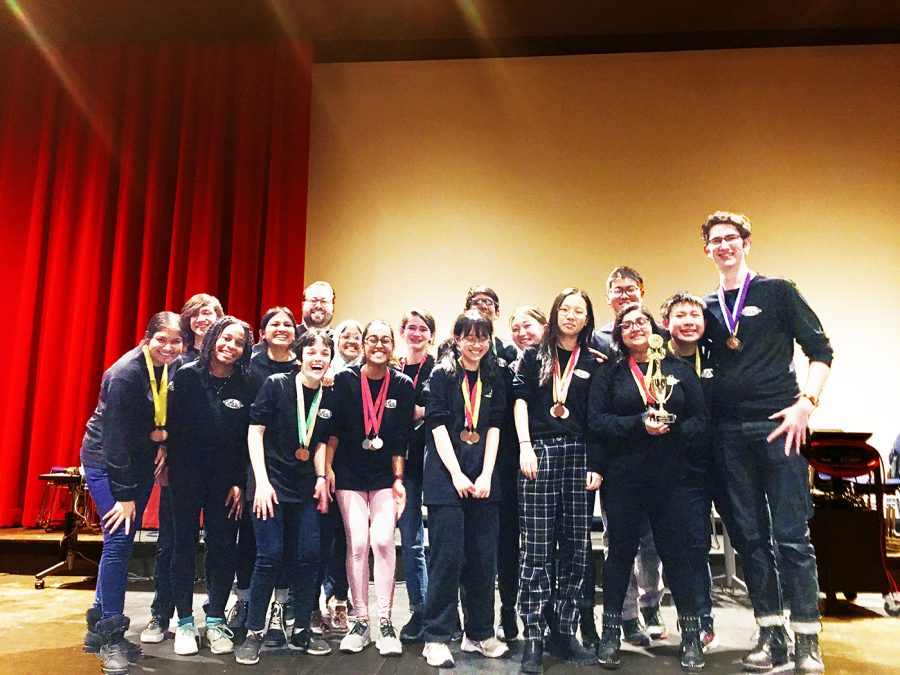 On February 1, the PMHS Science Olympiad team competed at the regional championship in Byram Hills and ranked 3rd out of a field of 41 teams. This qualified them to move onto the next level of competition: state competition on March 12 and 13 in Syracuse.
The projects that the team entered spanned across all fields of science, allowing their participants to work on projects that cater best to their strengths.
Fifteen students, working on ten different projects, were awarded medals:
Anatomy and Physiology – 2nd – Vedika Basavatia and Asher Lal
Circuit Lab – 5th – Shreyas Basavatia and Julia Meyerson
Codebusters – 4th – Sarita Nagesar, Julia Meyerson and Sophie Xu
Designer Genes – 1st – Emily Nakayama and Peter Wei
Detector Building – 3rd – Julia Meyerson and Shreyas Basavatia
Disease Detective – 4th – Emily Nakayama and Peter Wei
Dynamic Planit – 2nd – Owin Gong and Ann Liu
Geologic Mapping – 2nd – Sophie Xu and Asher Lal
Ornithology – 4th – Ann Liu and Sarita Nagesar
Wright Stuff – 2nd – Vedika Basavatia
Senior Vedika Basavatia said, "I'm super proud of the entire team and how much work everyone put into their events. We all really loved what we did and it made the whole process even more enjoyable to know that there are others as passionate about science as I am."