Sophomore LJ Casenas 24th in Nation Among 10th Graders at National K-12 Chess Championship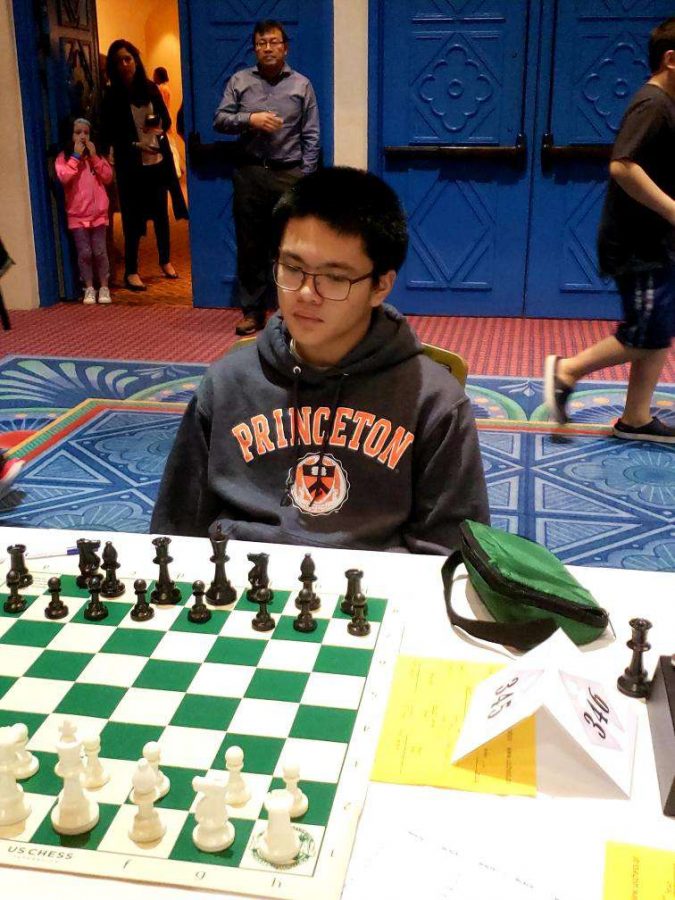 Nevan Malwana, Junior, Associate Editor-in-Chief
December 16, 2019
From December 13-15, sophomore LJ Casenas traveled participated in The National K-12 Chess Championship in Orlando, Florida. This was a chess tournament held by US Chess, the official governing body for chess players and chess supporters in the United States. Casenas ranked 24th at the competition in the 10th Grade Championship.
Casenas has been playing chess nearly his whole life, starting at the age of four. Casenas competed against nearly 2,000 other competitors from all over the country, including nearly 100 sophomores. While Casenas was invested in the tournament, the exciting and engaging environment of Walt Disney World also absorbed much of his time during his stay in Orlando.
"Overall, I think it really helped me just escape from all of my stressors and just focus on the task at hand," Casenas said.
The tournament was set up so each contestant played seven games, each lasting around one and a half hours. While Casenas was able to win over 50% of his games, beating four out of his seven opponents, it was unfortunately not enough to qualify him in the top 15 and advance further. Despite this, Casenas was grateful for the opportunity he had, and the experience he gained from participating.
"This definitely was an experience I'll remember for a while," Casenas said.