Pelham School District Shuts Schools Due to Coronavirus
Virtual Classes Held Remotely Through Google Meet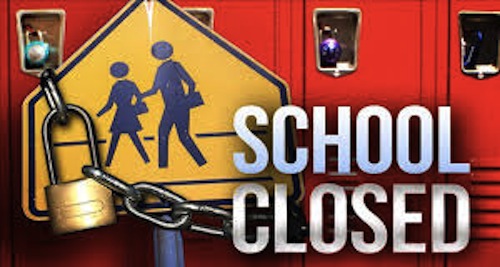 Friday the 13th is synonymous with bad luck, and on Friday, March 13th bad luck — in the form of the Coronavirus — hit home in the Pelham Union Free School District. Dr. Cheryl Champ announced the closure of all local schools to locally stem the tide of the illness sweeping the globe
Originally planned as a short-term closure, the shutdown extended to the long-term the following week as Governor Cuomo announced that "100 percent of non-essential work forces are now required to stay home."
The Governor further stated that, "This is not life as usual," asking the public to "remain indoors to the greatest extent possible… We are all in quarantine."
Dr. Champ, the Board of Education and the principals and administrators of all Pelham schools gathered together to strategize how to "navigate the unprecedented challenges caused by the COVID-19 pandemic," as Champ said in a letter to parents, students and community.
Shortly thereafter, assignments moved almost completely to Google Classroom, and within a week virtual video classrooms were set up through Google Meet. While some parents expressed concern that this may not have been rigorous enough for students, others expressed concern that this effort to provide normalcy to students was, in actuality, overwhelming some who were feeling stressed and anxious with concern about the pandemic.
Much to the credit of all involved in this unprecedented adjustment, teachers and administrators have been working tirelessly to improve upon methods of keeping the educational "ball" rolling forward.
"While we do not yet know when our buildings will reopen," Dr. Champ wrote in a letter to the community,  "I know that when that time comes we will be awaiting our students with open arms. Until then, we will continue to adapt, change and evolve to meet the needs of our students in whatever way we can."