Athletic Director Luciana Leaving PMHS
Moving on to a Position at Mahopac Central School District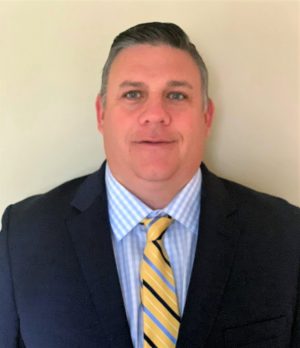 For seven years Stephen Luciana has served Pelham as the Director of Health, Physical Education and Athletics, but his time in the Pelham school district is about to come to an end. Coach Luciana recently announced his decision to leave Pelham for a position with the Mahopac Central School District in July of 2020. 
Beginning his tenure in 2013, Luciana dedicated his love of athletics to the programs under which many of Pelham's students have thrived. It was a career path that he seemed destined to follow as athletics always had a large presence in his life. Working as a Physical Education teacher, and coach alongside his high school Athletic Director (AD) led him to become an AD himself.  This has led Luciana to be a part of Pelham Athletics greatest accomplishments. 
"I have a lot of great memories from my time at Pelham. Some of the stand outs are watching our first Unified Basketball game. The gym was packed and the support shown by our students and staff was amazing. Being in Buffalo watching our hockey team win a State Championship was a great memory that I will never forget. Watching our boys soccer team, girls swim & Dive team, and boys lacrosse team winning Section One Championships are all memories that will stay with me. I think some of the best memories I'll take with me are watching all our student athletes competing every day doing something they love," he said.
Some of his memories of his time in Pelham are bittersweet, however. In the face of the current COVID – 19 situation he is aware of how many senior athletes were deprived of their final season of high school sports.
Luciaina said, "My heart breaks for the senior athletes and the entire senior class. I am extremely proud how our athletes handled themselves during this crisis. They continued to work hard and stayed optimistic for the hopes of some type of season. The seniors showed great leadership during a difficult time. I want to thank them for their hard work, dedication, and contributions to make our programs better over the last four years. I will miss them." 
As Governor Cuomo announced that we would not be returning to the school building for the rest of the year, Mr. Luciana won't be able to say goodbye in person to students and faculty. Nevertheless he has a parting message for all who have supported him through his time with Pelham athletics.
"Pelham has become a special place to me over the last seven years.  This health crisis has made it harder to leave because I won't be able to say goodbye the way I would like. I will truly miss the coaches, staff, community, and most importantly the students!" Luciana said.