New Leadership in PUFSD Schools: Mr. Mark Berkowitz to Take Over at PMHS
Mr. Farid Johnson at Siwanoy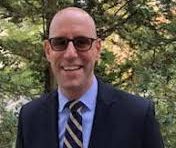 On April 22, Superintendent Dr. Cheryl Champ informed the parents and students of Pelham of her recommendation to the Board of Education that Mark Berkowitz be appointed as the successor to Jeannine Clark. Mrs. Clark has been Principal of PMHS for the past 16 years. Mr. Berkowitz currently works as the Principal for New Explorations Into Science in New York City, a school with about 1,800 students.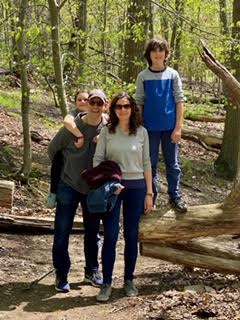 Mr. Berkowitz rose to be the top choice through a series of interviews with the Board of Education and a selected panel of students and teachers. According to Dr. Champ, "Mr. Berkowitz repeatedly demonstrated a broad skill set that strongly positions him to succeed in carrying on the rich tradition of our high school while providing a fresh perspective that will help advance the District under the core tenets of our Strategic Plan." 
In her announcement, Dr. Champ also mentioned a few of Mr. Berkowitz's notable accomplishments including, but not limited to, his enhancement of the computer science programs at his previous school, integration and strengthening of their special education program, and his emphasis on cultural consciousness.
In addition to teaching for ten years and working as an Assistant Principal, Mr. Berkowitz holds a M.A. in Teaching of Social Studies from Teachers College, Columbia University, a B.A. in Journalism and History from Indiana University-Bloomington and has completed relevant coursework at both Columbia University Graduate School of Arts & Sciences and Hunter College.
Mr. Berkowitz made the decision to apply for and accept this position at PMHS, "…for [its] personal relationships and community pride: I believe in schools that nurture deep personal relationships and community pride," as well as "…to join a school community and district that are focused on developing individual and collective Cultural Competence, Authentic Learning experiences and Whole Child care." 
"[I am] looking forward to meeting, working with and supporting Pelham's students, teachers, faculty and families [and I am] eager to join Pelham's community of learners!" Mr. Berkowitz said.
Another addition to the Pelham community, Mr. Farid Johnson has been recommended to the Board of Education for the position of Principal at Siwanoy Elementary School. Pelham schools will begin the next academic year with a plethora of new staff and faculty.