PelhamCouchFest Press Release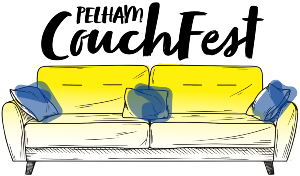 SUPPORT PELHAM NONPROFITS AND ENJOY LOCAL MUSIC AT TOWN'S FIRST EVER VIRTUAL CONCERT – PelhamCouchFest 
(May 18, 2020, Pelham, N.Y.) – Pelham residents are invited to rock out or chill out from the comfort of their own couches while raising money for local nonprofits during Pelham's first-ever live virtual concert – aptly named PelhamCouchFest featuring many of the community's favorite musicians. 
PelhamCouchFest, powered by Meridian Risk Management and Meridian Realty Consultants will start at 7:05 p.m. Saturday, May 30th and can be viewed at www.pelhamcouchfest.com or on YouTube. Performances will kick off following the nightly community applause for front-line workers. Stephen Byfield, videographer and editor, will direct and stream the concert. 
Virtual concert-goers will be able to donate directly from the website (pelhamcouchfest.com) and can direct funds to the nonprofit of their choice. 
Beneficiaries include: Pelham Together, Junior League of Pelham, The Picture House, Friends of the Town of Pelham Public Library, Pelham Art Center, Bartow-Pell Mansion Museum, Pelham Children's Center, and County Harvest. 
PelhamCouchFest is the brainchild of civic-minded Pelham residents Kara McLoughlin and Louise Kelly, who wanted to find a way to support the town's nonprofits, which have had to cancel fundraisers while expanding and offering new, innovative programming to serve their communities during the pandemic. 
"Our nonprofits are a huge part of the fabric of the Pelham community and rely on the community for support, especially now," said Kelly, of Village of Pelham. 
McLoughlin, of Pelham Manor, said, "Since we started sheltering in place, I have downloaded movies from The Picture House and e-books from the Pelham Public Library. I participated in a virtual art history discussion with Pelham Art Center and bought masks through Pelham Together. The Junior League is helping feed front line hospital staff and first responders. And County Harvest is making sure that those who need food, get it. I wanted to give back and I know that everyone else in Pelham always does, too. And I miss dancing at the galas. Now, we will rock out during PelhamCouchFest." 
About: Meridian Risk Management is a family-owned independent insurance agency. They help you protect your property, business, family and lifestyle with the premium products and personal service you deserve. Learn more: www.meridianrisk.com 
Meridian Realty Consultants operates on a 3% commission for all residential listings. By taking less commission, they save you more. And, they still guide you through each step of the process 
with expert negotiations, from seasoned professionals. A more transparent way to do business that is precise, straightforward and leaves no questions. Get to know them: https://www.remeridian.com 
CONTACT: Kara McLoughlin: [email protected]
Louise Kelly: [email protected]