Presidential Farewell Addresses
Senior Class President Asher Lal & School President Nick Lieggi Provide Some Parting Words
The leaders of Student Association (SA) have worked hard to provide a memorable high school experience to the senior class and successes to the student body as a whole. Here, seniors Asher Lal and Nick Lieggi reflect on their time at PMHS.
Asher Lal, Class of 2020 President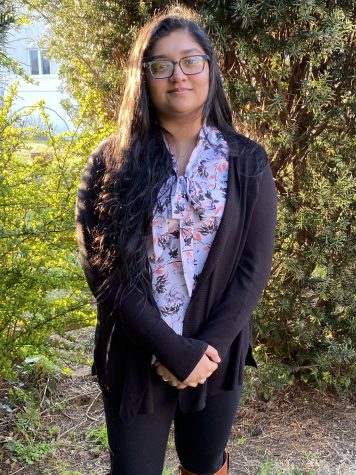 "Having been Class President for three years, I've watched this class go through quite a lot. No matter what happens, we always pull through at the end when it truly matters. Over time, we've become a tight knit family and I know that I can count on everyone. To me, being part of the Class of 2020 means having gone through hardships both in and out of our control. No matter what we've faced, we've come back stronger than before. I'm so glad to have been able to share my time with peers that I can call some of my closest friends. Even if our time was cut short, we've made some fantastic memories that I will treasure for years to come."
Nick Lieggi, School President 
"All good things must come to an end.
Unfortunately for us, this good thing has come to an untimely conclusion. Nonetheless, it has been a truly great pleasure to have been able to lead my school through the trials and tribulations of the past year. Of course I couldn't have gotten anything done without the rest of the Student Association, their class advisors, and SA advisors Ms. Rice and Mrs. Marousek. 
As our school moves into a new normal, and as a new administrative team takes power, it is vital that you all never stop fighting for what you believe in. Always remember that education is about what is best for the students- not the taxpayers, the administrators, nor anyone else- and as students, you know what's best for yourselves. Don't ever be afraid to voice that."