Senior Varsity Athletes Honored in Social Distance Style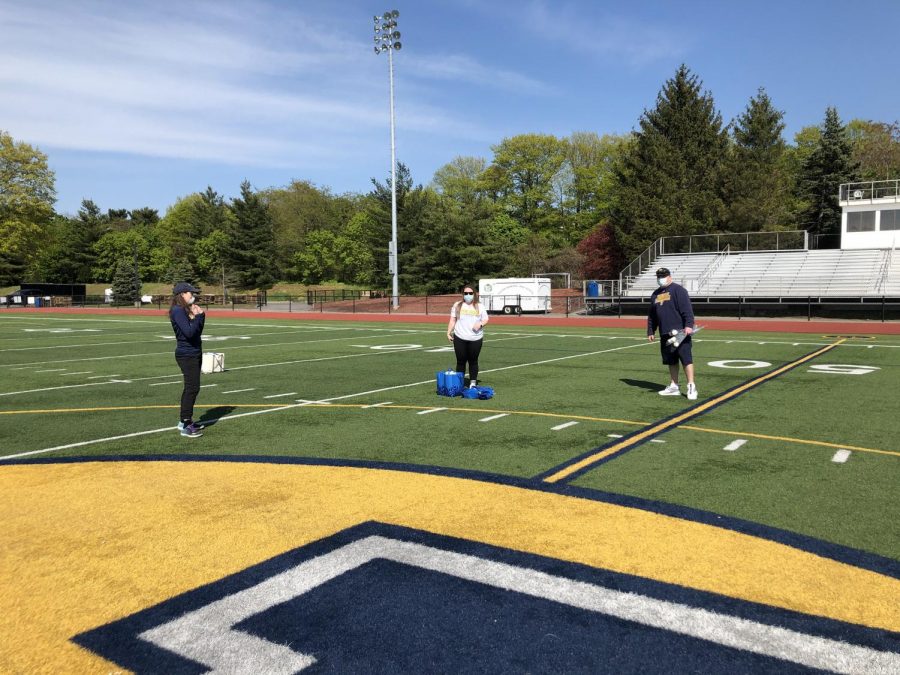 COVID-19 has no doubt brought a lot of uncertainty to a world where people were used to a strict and tightly packed schedule. For many high school seniors, this unpredictability  brought doubt upon their last months as high school students, their graduation, and prom. However on May 1, this uncertainty turned to disappointment when New York State Governor Andrew Cuomo announced schools would remain closed for the remainder of the school year. For senior spring athletes, this announcement brought their high school sports careers to an abrupt end. Those who are not continuing their athletic careers at the collegiate level walked off the field on March 12 without realizing it would be the last time they would represent Pelham. The last first game, the senior night, and the playoff runs were not to be. 
Athletic Director Steve Luciana and the coaches of the varsity spring teams found a unique way to honor the senior athletes who were stripped of their last season as Pelicans. The seniors put on their uniforms one last time, along with a mask, and took pictures with their parents as a way to remember their careers at Pelham. 
"My time playing for the Pelham lacrosse program has taught me the value of hard work in all aspects of life. Although my career was cut short, it was nice to be able to get onto the field one last time with family on Senior day…" said senior varsity boys lacrosse captain Eddie Dunhill. 
Although it wasn't the senior day they had hoped for, it provided closure for the seniors who were already stripped of so much. 
"I'm so happy that we were all able to come together and celebrate our final season together as seniors. It was so much fun and I am going to miss everyone so much next year!" said senior girls varsity golf captain Daly Walsh.