STEAM Celebration is Full Steam Ahead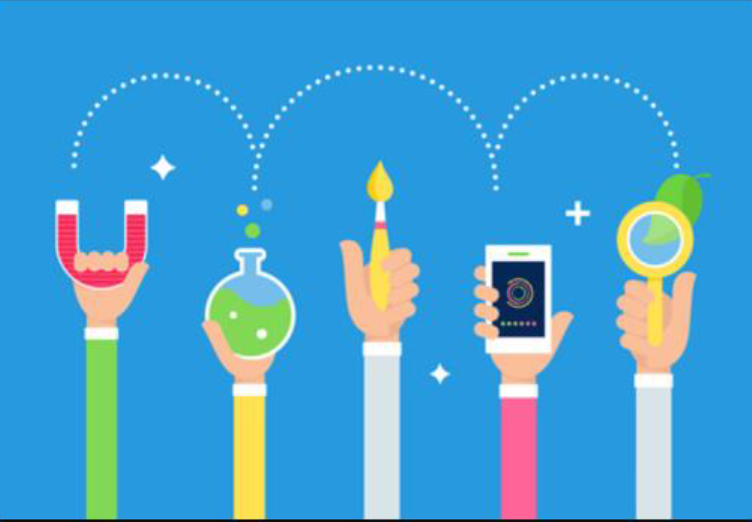 Amina Pucci, Freshman, Staff Reporter
June 10, 2020
Even the COVID quarantine could not take the steam out of the STEAM Celebration. On June 8, the STEAM Day Celebration took place as an opportunity for the science community to come together. Science teachers Mr. Joe DiBello and Mr. Jason Lindley kicked things off. The first event was the STEAM challenge showcase, where the students who participated in the May engineering challenge presented the Rube Goldberg Machines that they constructed. Another highlight was  the annual tradition of the Rocket Launch, which took place even though this event was held remotely. The rockets constructed by the AP Physics 2 class as their final project were launched by Physics' teacher Dave Shembari. 
Though the event this year, unfortunately, had to take place virtually, the students and teachers still felt that the experience achieved the same intention as it brought the community together. 
Dr. Callahan said, "The opportunity to bring our community together, to celebrate science during such a difficult year, was our focus for the 3rd annual STEAM Day.  With the help of Pelham's Junior League, our teachers, and our students, we were able to achieve that goal and spend some time together sharing our passions for science, technology, engineering, art, and mathematics." 
Another interesting aspect of the day were Career Panels, which provided students with the chance to meet professionals and ask questions about opportunities in diverse scientific fields. For grades 9-12, the panelists included Adam Riegel, a medical physicist from Northwell Health, Max Lenik, an event and exhibition technical coordinator from the Embassy of Sweden, and Ariel Cohen, an environmental health scientist from the NYC Department of Health and Mental Hygiene. 
Also, for all high schoolers, there were "Moving Up" panels allowing current students in the science research program to meet Alumni and ask questions about pursuing STEM majors in college and about the importance of the science research program in high school. The day concluded with a viewing of October Sky, a movie based on the true story of Homer Hickam who was determined to build a rocket and become an engineer after being inspired by the launch of Sputnik in 1957. 
The STEAM Celebration was a very successful event that allowed many people of all ages in Pelham to have the opportunity to celebrate, communicate, and inspire others in the Science community.