Financial Aid Still Available for College Bound Seniors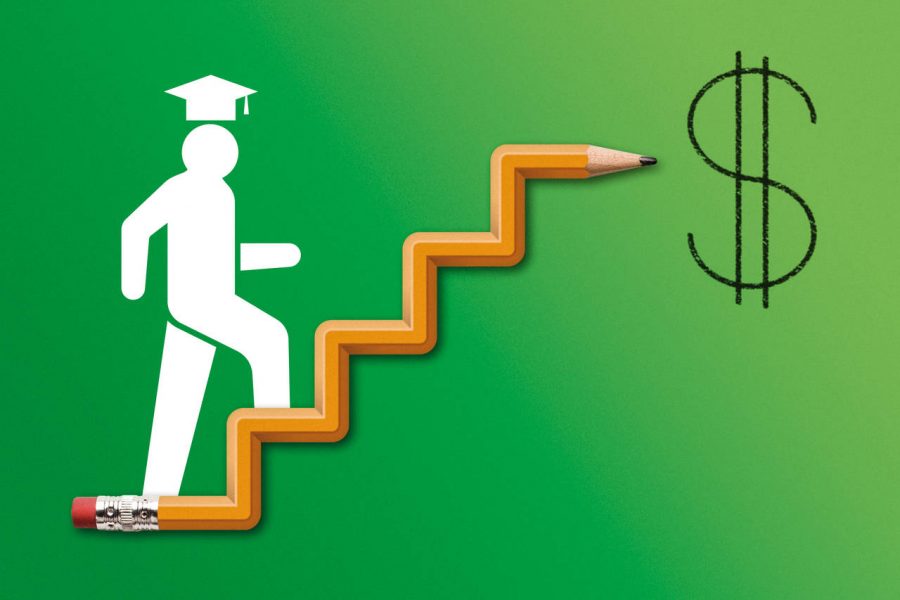 With unemployment on a sharp rise due to the coronavirus pandemic, many families are worried about how they will pay for groceries and housing, let alone college tuition. According to USA Today, a staggering 44.1 million Americans have filed for unemployment over the past 12 weeks. The previous record of unemployment claims per week was held in October 1982 with 695,000. At the end of March, unemployment claims per week spiked at 6.9 million, now down to around 1.8 million. Food banks have felt the pressure of this pandemic as well as families struggling to pay rent and other daily necessities. For those who have high school seniors in the family, their future plans may feel very uncertain right now. However, for many, financial aid is still a very viable option that can be looked into. The deadline for FAFSA (The Free Application for Federal Student Aid (FAFSA) is June 30, and there is still time to apply.
Due to added pressure this spring from the pandemic, many students have had to take care of family, enter the essential workforce to help with income, and grapple with online learning as well as figuring out their future plans. A lack of knowledge about financial aid provided by schools is a hurdle that many high schoolers have to face, making this time even more stressful for struggling families. The Free Application for Federal Student Aid (FAFSA) is the federal form required to receive Pell grants and student loans as well as determine a student's eligibility for state financial-aid programs. According to Brookings, a recent estimate shows that ⅓ of students who do not file a FAFSA would have been eligible for some kind of financial aid. Due to this severe, unnecessary financial burden that could be alleviated for many families, Louisiana was the first state to start FAFSA first in 2017, requiring students to fill out the form, bringing the amount receiving aid to 77.1% from 51.2%, a huge success. Since then, 13 other states have adopted similar plans. 
Many students amidst the pandemic are considering switching their admission to community college versus a 4-year college, and many schools are seeing they are not prepared for the influx of students. However, most states require the FAFSA to be filled out before graduation, so for many New Yorkers there is still time to fill out the FAFSA to see if they qualify for financial aid, even if they didn't think they would originally, or didn't need it before the pandemic. The FAFSA can be found on the common application as well as talking to your guidance counselor.  Online you can start the application process yourself at: https://studentaid.gov/h/apply-for-aid/fafsa