Getting Graded
Opinions on the New School Year through the Grades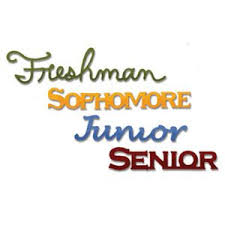 After getting adjusted to the new school year, filled with change due to Covid-19 protocol, students at PMHS finally have a chance to reflect on the start of school. This uncertain time has caused challenges for each grade level in high school, and students are still trying to adjust to this new form of back to school. 
Freshman Gyan Schloyer spoke about some of his struggles being a freshman during this time.
"I think that the most difficult thing about transitioning to high school during these times is trying to learn more about teachers and classes," Schloyer said.
Many freshmen this year have had a hard time trying to tell which classes they should take, especially with the changes that have happened with school and coronavirus. 
Sophomore Grace Colkin remarked on the change from freshman to sophomore year at the high school.
"As a sophomore, I feel like we were 'thrown into the mix' much quicker, so that's definitely the biggest change, especially with the added stress of distance learning," Colkin said.
For juniors, s always a hard academic year. Despite this, Charlie Parent expressed enthusiasm for going back to school.
"I am excited to go back to in-person learning and I feel that the school has done a good job with our safety when in the building." Parent said.
This was a sentiment shared not only by students but teachers and staff as well. 
Senior Nell Plunkett conveyed her thoughts on being a senior during this strange year.
"It's definitely weird being a senior right now because we have to adjust to hybrid school and have no idea what the rest of the year is going to look like. That includes whether or not we are going to be able to experience the senior traditions that you look forward to throughout high school," Plunkett said.
Also, this year's seniors must deal with the balancing of school work, scrambling to take standardized tests after cancellations in the spring, and applying to colleges without being able to tour many.
Despite the many challenges students in all grades are facing this year, the Pelicans are ready to take on these challenges and make the most out of the 2020-2021 school year.