Students Observe Red Ribbon Week
The Y2Y Club is Bringing Awareness to Drug Abuse and Addiction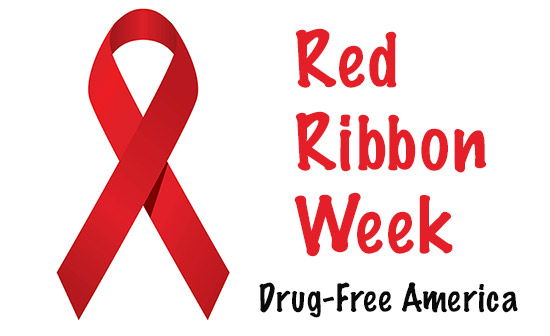 In the upcoming week, The United States will be observing Red Ribbon Week and the PMHS Youth 2 Youth Club is taking part. Red Ribbon Week is the largest drug-abuse prevention campaign in the US. It is a week to raise awareness about alcohol, tobacco, and other drugs, as well as violence prevention, observed annually in October. This year it is being observed the week of the 26th. Students were encouraged to wear red on Friday, October 23. During the week, the Y2Y club will be handing out ribbons and red masks for students to wear on Monday, October 26 for Cohort A and Thursday, October 29 for Cohort B outside the high school main entrance. 
This year, due to COVID restrictions, Y2Y Club has had to modify their usual traditions to commemorate the week. The club's top priority is to make sure activities reach both hybrid and virtual students. In an effort to do so, the club has created virtual bulletin boards for the school TVs and sharing information about Red Ribbon Week on their Instagram page. The club plans to hand out red ribbons and red face masks to students to spread additional awareness.
The advisor for the club, Student-Assistant Counselor Ms. Lonergan said, "Our mission is to raise awareness on this topic and get conversations started about what a drug-free school would look like!"
Members of the club are helping to contribute to the week's event.
Junior Georgia Russello said, "For Red Ribbon Week, I am excited to make ribbons and spread awareness for a very important cause."
Students are encouraged to pick up a red ribbon and a red mask on their cohort day outside the main entrance at the beginning of the school day.