Will Trump's Tax Returns Hurt His Re-election Chances?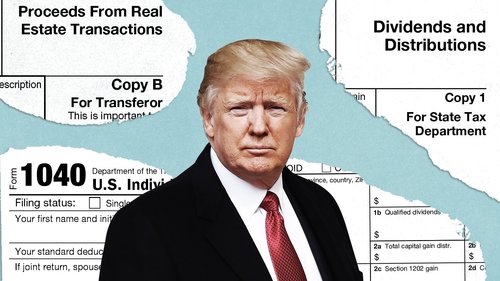 With the presidential election coming up, many people have staunch opinions as to whom our next president should be. One  issue that  may influence some voters' minds is President Donald Trump's tax returns. From 2016 to 2017, the year President Donald Trump won the presidency, he only paid $750 in federal income taxes. In 10 of the previous 15 years, in which it was reported he lost more money than he made, he paid no income taxes at all. Trump responded to these accusations stating that this was completely fake news, that he paid his taxes, and continues to say that it says so on his tax returns. Currently, Trump is the only president who has not made his tax returns public, and since there is no law against them not being released even if they are under audit, we most likely will never see them.
Pelham Memorial High School students have expressed their own opinions on whether or not this information should be considered in the election. 
"Why should he get to be in charge of the government and the economy if he doesn't even contribute to it?" junior Ann Liu said. 
"It shows he is a hypocrite and selfish. He's a billionaire yet he barely paid the amount an average American would. This should definitely be considered in the election," junior Livia Banavar said.
They express the opinion of many who are angered at the fact that he not only avoided his taxes but also continues to dismiss it without any evidence stating otherwise. 
Many people who choose to side with Trump claim that even if he did avoid his taxes, there was probably a good reason for it. However, reports have shown that in the years since 2000 some of his losses of $315 million have come from investments such as golf courses, hotels, and other commodities. 
This may be an issue that may prove taxing to the president's reelection hopes.