Gov. Cuomo Gives Permission to Reopen Some NY Movie Theaters
Pelham Picture House Hoping for November Re-Opening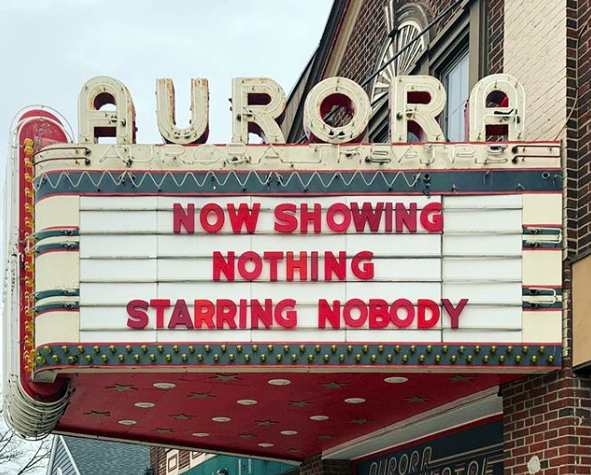 After a whopping seven months, Governor Cuomo of New York permitted the opening of movie theaters outside of New York City beginning October 23. With the current situation, movie theaters are allowed to open, but with heavy limitations. Theaters are allowed to open in counties in which COVID-19 positivity rates are less than 2% on a 14-day average and do not have any cluster zones. Theaters are also only permitted to open at 25% capacity with a maximum of 50 people. Masks will clearly be required as well as enhanced air filtration systems, assigned seating, and social distancing at all times. 
Even with the permitted openings, COVID-19 has also led to the closing of many theaters, one of these being right around the corner from us, Regal Cinemas in New Rochelle. The extended periods of closing have left many businesses with financial instability and eventual downfalls. Even so, hope remains for the Pelham Picture House.
Clay Bushong, Director of Programming, Marketing, and Operations at the Picture House knows that people will be returning to the local movie theatre soon.
He said, "We feel very confident that we offer an experience in film going that is not replicated anywhere in Southern Westchester and is something that will see us through."
The Picture House has been closed since March 15 and aims to reopen for movie showings by late November. as audiences stayed away from the theatre during the pandemic, things were difficult. Nevertheless, the great support from the Pelham community was encouraging, something for which Bushong expressed gratitude.
"It's been humbling because so many people have continued to support us that we are really in awe," Bushong said."Sadly we have seen the numbers rise daily and looking like we have met that unfortunate point. We are waiting for guidance from the state on this."
Although the opening process is tedious, and nothing is solidified at this point, The Picture House is still offering virtual films. "We have partnered with many studios to show movies through our TPH at home experience. The Picture House Education has also brilliantly pivoted and is continuing to offer the quality programming they have done for so many years, only now all virtually" said Bushong. This is a great alternative, and although this is not the same experience, this allows films to be enjoyed from your own home, while simultaneously supporting our small businesses.