COVID-19 Cases on the Rise in Westchester County
As the warm weather starts to disappear and the cold months start to creep in, events can no longer be comfortably held outdoors. Thus, creating a higher risk in regard to COVID-19, as gatherings are being held indoors. Additionally, as schools are back in session alongside people returning back to work, the risk of exposure is more prevalent. 
This is the reality for many around the world and also in Westchester as cases have been on the rise. As the NYS infection rate climbs,  Governor Cuomo tweeted out that the positive infection rates are at 4.19%, and Westchester is at 2,738 cases according to Lohud. Approximately two months ago, the cases were yawing around 600 cases and since March, 43,292 Westchester residents have contracted the virus. Schools in towns such as Sleepy Hollow, Eastchester, Portchester, and Mamaroneck have had to either shift groups of students to remote or discontinue in-person learning due to Covid-19 surges. 
Cases in Pelham are also on the rise as 10 active cases were reported in the Village and 13 in the Manor. So far, Hutchinson Elementary School, Pelham Middle School, Siwanoy Elementary School, and Pelham Memorial High School have all been shut down for periods of time. Colonial Elementary School has reported one active case but continues to stay open and Prospect Hill Elementary School remains unaffected with zero cases. The high school remained open, despite the boys' varsity soccer team having been put under a mandatory quarantine after playing Rye, while one of their players was COVID-19 positive. However, the highschool has been shut down due to several cases coming back positive. 
As students try to remain positive and uphold mask mandates and the usage of dividers throughout the high school, frustrations are still present as siblings come home from college, etc,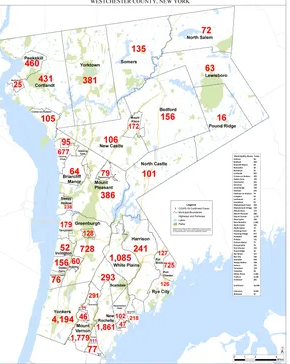 As senior Nate Bloom said, "The Covid surge in Pelham is definitely frustrating since it does not seem like the virus is spreading in the schools, but the schools are the most impacted places. This can be seen at Siwanoy when just one case shut down the entire school. It is so nerve-wracking to think that one case could get between a full education or having to learn remotely, which provides a fraction of the quality that in-person schooling does."
Pelham residents are advised by the local government to stay vigilant and practice social gatherings to try to prevent any future cases.