PMHS to Hold Basketball Open Gym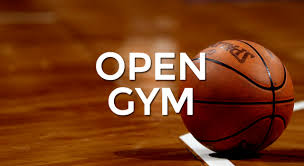 This winter season, the Boys and Girls Varsity Basketball teams will be hosting weekly open gyms in the high school and middle school gyms. The gyms will ensure that each team can practice, while also allowing new players to flaunt their skill. In line with federal regulations regarding COVID-19, each player will be required to bring their own ball and socially distance.
Despite a delayed start, basketball players are keeping their hopes high for the upcoming season.
"Although our season got delayed we are going to continue to work and are hopeful to play in January," said team member Carlo Volpe, a senior.
Although open gyms are hosted by the basketball teams every year, they have gained importance during the era of COVID-19. With opportunities to practice and play limited, it is vital that players can get the time they need to work on their skills.
"Although it is different with all the restrictions and having to wear masks, it's still great to be back in the gym practicing with my team," said senior basketball player Ali Milanese.
The time and location of the open gyms vary. The location switches between the high school and middle school gymnasiums, and the time varies depending on the day. By definition, the open gyms are open to all, so any interested students can attend.